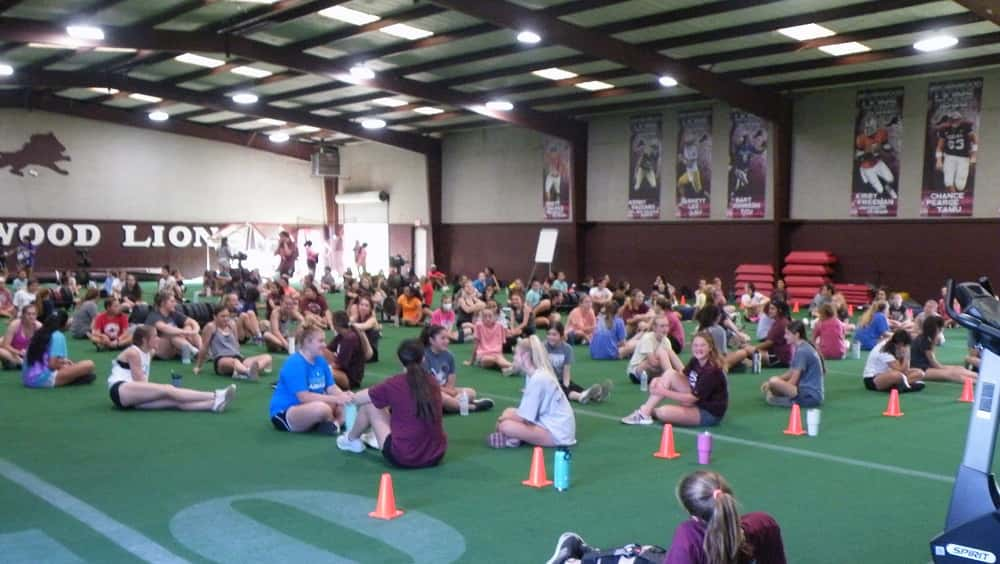 (story courtesy of Mike Blagg) There was a flurry of activity this morning at Brownwood High School as Lions and Lady Lions arrived to begin their summer strength and conditioning workouts.
Ladies First, as the girls arrived at 7:30 a.m.  There was a long line while the girls were registered and screened for COVID-19.  The workouts include students from grades 7 through grade 12, and 139 girls participated on the first day, a record number, according to Coach David Jones.  The girls were then split into smaller groups, assigned a coach, and rotated through several different workout stations both inside the Snodgrass Fitness Center and outdoors.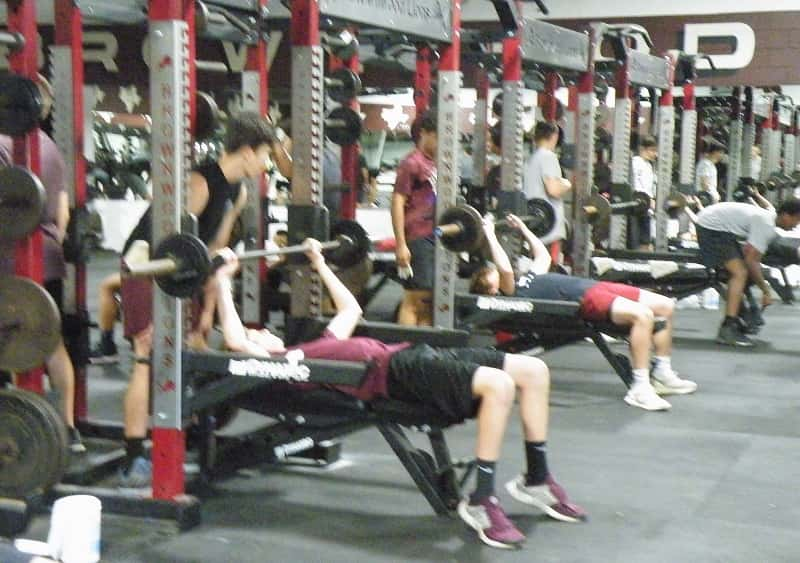 Boys arrived at 9:30 a.m., and went through the same registration and COVID-19 screening process.  Students will be screened each day, and proper social distancing practices will be observed.  Half of the boys were sent inside for weight room training, and half began the day with outdoor drills.  175 boys participated on the first day.
After 90 minutes of general conditioning and weight training, the students will break into smaller groups for sport-specific drills.
The summer workouts will continue through July 24, with time off July 6-10 and July 21-22.  Two-a-day workouts for all fall sports (football, tennis, volleyball, and cross country) will begin August 3.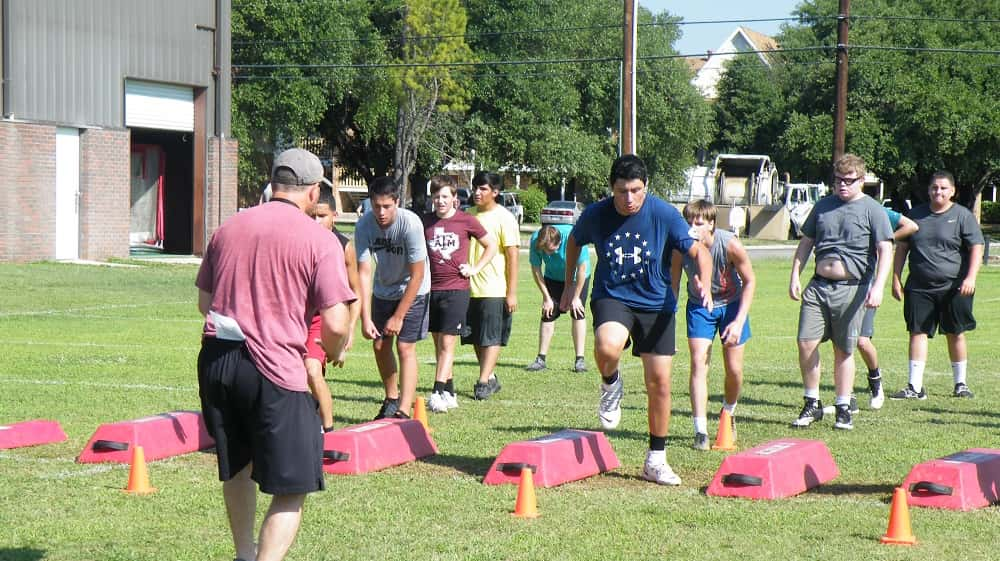 Assistant Head Coach David Jones commented:  "It's going fabulous, it's great to see us with the kids, and kids around coaches.  We are trying to take every safety precaution we can, just to ensure that everyone is safe, and to ensure that we start school on time and have athletics in the fall.  This isn't about summer conditioning so much, it's about getting us to the point where we can do things we want to do in the fall.  This is a great response from the kids.  They are not in great shape right now, obviously, they haven't done anything in two-plus months.  But they are chomping at the bit to get going and we are just happy to see them out here."