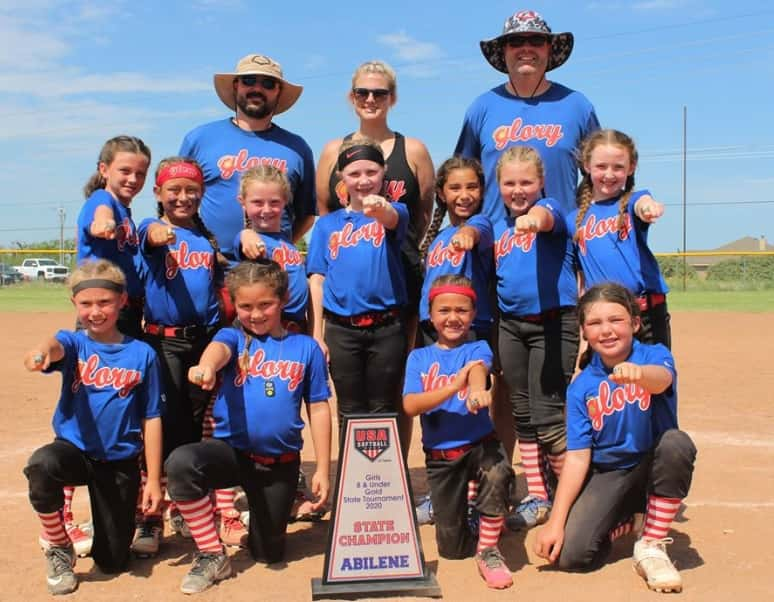 The 8u Glory, a Brownwood Area Team, went undefeated over the weekend at the State Tournament in Abilene and is the undisputed 8U-Gold Bracket Pixie State Champions! Glory outscored opponents 79-17 and earned their 4th championship ring of the tournament season. Glory is Coached by Kelcy Sliger Potts, Justin Keas and Landon Hill.
Pictured are:
Top Row:  Coaches Justin Keas, Kelcy Sliger Potts, Landon Hill
Middle Row:  Macy Mask, Raegan Fletcher, Sunny Groom, Audrey Keas, Emma Soto, Lyla Potts, Paisley Hill Madison Alexander, Tatum Adams, Lynlee Richmon, & Braelee Bolton.