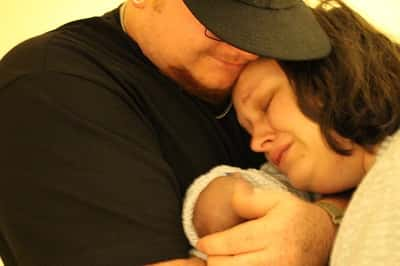 Cooper Justiss Shifflett made an unexpected arrival on July 6, 2020 and immediately stole the hearts of his family and the medical care team in the NICU at St. David's hospital in Austin, Texas. His arrival generated an outpouring of support and faith that was indescribable. In his short time here, Cooper brought people together from all over the country, all beliefs, and faith. Cooper was active and would find ways to wiggle out of his little bedding, especially when he would hear the voices of his mommy and daddy. He loved to chew on his tubes and kick his arms and legs out in response. His big brother got to have virtual visits with him and was so looking forward to teaching Cooper how to run and play, as he was so protective of his mommy while carrying Cooper. On July 11, 2020 at 8:07 a.m., Cooper Justiss entered into heaven as the angels rejoiced. We may not always know the plans God has for us, but we trust that He is in control and is the Father of Comfort and unfailing love, and because of this, we will one day be rejoicing with Cooper at the feet of Jesus.
Services for Cooper Justiss Shifflett, will be at Coggin Avenue Baptist Church Tuesday morning at 10 AM.  Condolences, tributes and memorials can be shared with the family at www.heartlandfuneralhome.net
Cooper is survived by his loving parents, Colby and Kellie Shifflett; big brother, Ryder Shifflett; "GePaw" Jason and "Gaga" Misty Woodard; "Mimi" Christy Scott; and "Granddaddy" Doug Scott; Cooper is also survived by a very large family that loves and cares for him very much, including; 4 Great Grandparents, 2 Great Great-Grandparents, 5 aunts, 2 uncles and a whole bunch of cousins.
When Cooper arrived in heaven, along with Jesus, there were many loving arms who have gone before waiting to hug and love on him, including his Papaw, Charles Justiss Shifflett.
The family would like to thank all of the medical care team at St. David's in Austin that provided exceptional care for both Kellie and Cooper, but want to say a special thank you to Kellye Cooper, Taylor Shore and Dr. Desireddi.
In lieu of flowers or plants, the family requests donations be made in Cooper's name to the Ronald McDonald House Charities or the Auxiliary Services for NICU at St. David's on 32nd street in Austin, Texas.