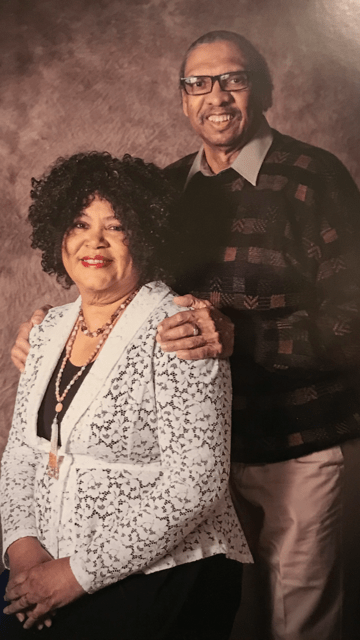 Janice Stewart left this life for her eternal life, on Saturday, August 1, 2020, at her home, surrounded by her beloved family.  Funeral service will be held 10:00 a.m. Wednesday, August 5, in Stevens Funeral Home Chapel. If you are unable to attend you may view a live-stream of the service on our website at www.livingmemorials.com.
Interment will follow in the Coleman City Cemetery under the direction of Stevens Funeral Home.
Janice Marie Carter was born in Baltimore, Maryland, where she grew up and attended school, graduating from Edmondson High School.  On April 25, 1969 she married Ernest Stewart in Baltimore.  Following their marriage, they lived in Baltimore for a few years where she worked for the telephone company.  In 1974 they relocated to Coleman, Texas, where Janice went to work at the Coleman County Courthouse.  She later worked in the City Hall, the Coleman ISD Superintendent's Office, and for the Department of Human Services.  She attended the New Testament Holiness Church in Bangs.  She participated in Cub Scouts, 4-H Club, Band Boosters and other school related organizations.  In the last few years she had become interested in painting and was a member of the Brownwood Art Association.  She particularly liked painting with water colors.  The thing that Janice loved most was being with her family and, of course, shopping, clothes, shoes and food.   Janice was a devoted wife, mother and grandmother and will be deeply missed by her family and friends.
She is survived by her husband, Ernest Stewart of Coleman; six children, Karla Reece and husband William of Brownwood, Ernest Stewart, Jr. and wife Mira of Beaver Creek, Ohio, Michael Stewart and wife Barbara of Coleman, David Stewart and wife Claydina of Georgetown, Phillip Stewart and wife Wendy of Brownwood, Mary Stewart Volpato and husband Christophe of Tielt, Belgium; 16 grandchildren, Kristina Keeling and husband Jesse,  William Reece III, Christopher Reece, Joshua Reece, Sara Stewart, Jaden Stewart, Mikey Stewart, Angel Stewart, Matthew Stewart, Noah Stewart, Ashley Stewart, David Stewart, Jr., Jonathan Stewart, Jacob Stewart, Julian Volpato, Gisel Valpato, as well as an honorary grandson, Devon Jefferson; two great-grandchildren, Kierra Keeling and Natalia Ponsetti; one sister, Mildred Fleet of Baltimore; one brother, Edward Carter of Austin; family member and best friend, Esmeralda Riojas and her daughters, Michelle and Ashley of Brownwood.
Please leave kind thoughts and condolences for the family at www.livingmemorials.com.
Due to concerns about Co-VID19 we encourage you to wear a mask and practice social distancing.