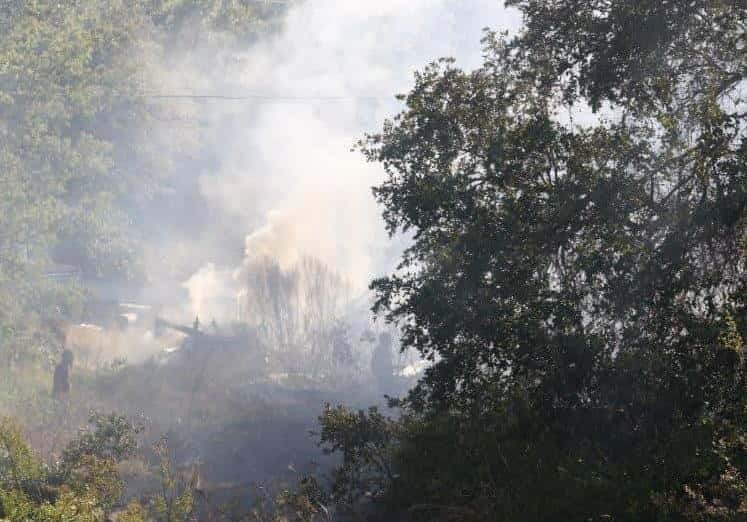 Several grass fires broke out Friday evening around 6:00 pm in the Shamrock Shores area of Lake Brownwood.  First responders quickly called for help from numerous fire departments across Brown County.
According to a 9 p.m. post on the Lake Brownwood Bridge VFD Facebook page, the fires in Shamrock Shores had been contained, but work still continued. A preliminary report stated 1 house/shed burned, 2 houses slightly burned but were saved, 29 structures were threatened and 14 acres were scorched. The fire was scattered across 5 blocks.
At one point, fire departments were requesting assistance from the Brown County Sheriff's Office and Department of Public Safety in aiding with evacuation efforts, according to scanner traffic.