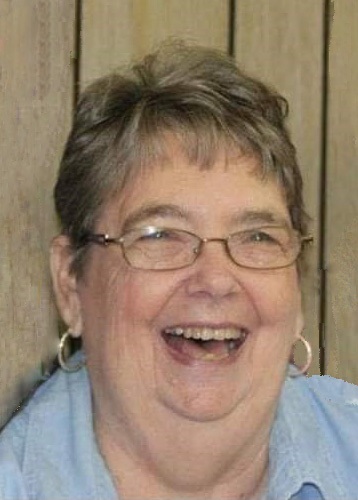 Latricia J. Southern, age 74, of May and former long-time Coleman resident, died Tuesday, September 15, 2020, at Shannon Medical Center in San Angelo.
Visitation for family and friends will be held on Friday, September 18, from 6:00 p.m. until 8:00 p.m. at Stevens Funeral Home, 400 W. Pecan Street, Coleman.
Funeral service will be held 11:00 a.m. Saturday, September 19, in Stevens Funeral Home Chapel with Pastor Ronnie White of Cross Plains officiating.  Interment will be in the Amity Cemetery near May, Texas.  Services are under the direction of Stevens Funeral Home.
She was born Latricia Jean Alford on May 25, 1946, in Gorman, Texas, the daughter of Grady S. Alford and Ernestine McMillan Alford.  She grew up in May where she also attended school and graduated in the Class of 1964.  On July 25, 1964 she married Don Southern in Talpa, Texas, at the home of the Methodist minister.  Following their marriage, they lived in Coleman until about seven years ago when they moved to May to be close to her parents.  Latricia worked as a cashier for Owl Drug Store and as a floral designer for many years.  She also frequently worked as a substitute teacher for Coleman ISD.  Wherever Latricia worked she always brought joy and good times with her.  She was a member of the coffee group called "The Fun Bunch" and she enjoyed visiting with those ladies.  She attended Amity Community Church.
She was preceded in death by an infant son, Joshua Alan; her parents; and her brother, Bobby Alford.
She is survived by her husband, Don Southern of May; two sons, Montie and Sherri Southern of San Antonio and Jeffery Southern of Tow; three grandchildren, Blake Southern of Giddings, Kyle Southern of Lampasas and Corbett Southern of Millsap; a sister-in-law, Loma Lynn Alford of Brownwood; niece, Pamela Greer and husband Scott of Zephyr; nephews, Danny Alford and wife Shea of Midland and Jody Alford and wife Sheryl of Pensacola, Florida. 
If you would like to make a memorial donation in Latricia's memory, the family suggests Amity Cemetery, P. O. Box 1313, Rising Star, Texas 76471.
Please leave kind thoughts and condolences for the family at www.livingmemorials.com