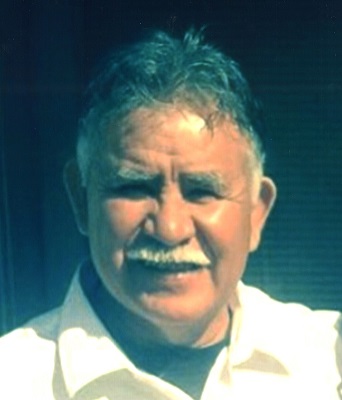 Felies S. Diaz, age 63, of Coleman, passed from this life on Saturday, September 19, 2020 at Shannon Medical Center in San Angelo.
The family will host a visitation from 6:00 p.m. to 7:00 p.m. on Tuesday, September 22, at Stevens Funeral Home Chapel.
A funeral service will be held at 3:00 p.m. Wednesday, September 23, at Stevens Funeral Home Chapel with Bro. Don Cothran officiating.  Interment will follow in the Talpa Cemetery.  Services are entrusted to Stevens Funeral Home, 400 W. Pecan Street, in Coleman.
He was born Felies Suniga Diaz on April 4, 1957 in Santa Anna to Buster Diaz and Aurora Suniga Diaz.  Felies grew up in Coleman where he attended school.  He proudly served in the United States Marine Corps.  Felies married Maudie Kay Jackson on May 12, 1988 in Coleman.  He was a mechanic and pastor at Brazos Street Community Church.
He is preceded in death by his parents, Buster and Aurora Diaz; one sister, Leticia Diaz; one brother, Emilio Diaz; and granddaughter, Chelsea Jackson.
Felies is survived by his wife, Kay Diaz of Coleman; his children, Melissa Jackson of Coleman, David Jennings and wife Judy of Coleman, and Chris Jennings and wife Tammy of Coleman;  his brothers, Richard Diaz, Jimmy Diaz, and Joey Diaz; his sisters, Liz Vences, Silvia Diaz, Dora Diaz, Diana Umana, Dorsey Bustamante, Judy Espitia, and Mary Lou Diaz; his grandchildren, Kayla Schultz, Michael Schultz, Shi Schultz, Lanora Jennings, David Jennings, Jr., Alex Jackson, Missy Broeker and wife Chas, Kayla Barnett, Bradley Jennings, Lacey Jennings, Sierra White, Justin Kirkpatrick, Jennifer Rodriguez, and Tamara Gray; 11 great-grandchildren; his mother in law, Patsy Jackson; and brother in law, Marvin Jackson.
Pallbearers will be Chris Jennings, David Jennings, Alex Jackson, Missy Broeker, Kayla Barnett, and Bradley Jennings.
Remembrances, condolences, and messages of comfort can be expressed to the family at www.livingmemorials.com
Stevens Funeral Home is honored to serve the Diaz family.