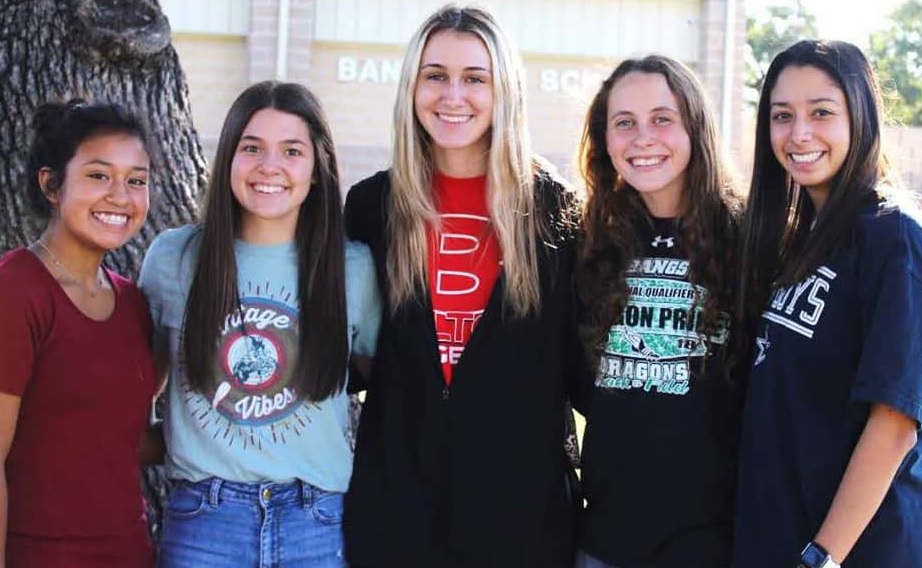 The Bangs Dragons look to keep their season record perfect in the homecoming game Friday night at Memorial Stadium.  Kickoff is slated for 7:00 pm.  You can hear the game broadcast on KBWD AM 1380.
Bangs is 5-0, 1-0.  Their opponent, Ingram Moore, is 5-1, 0-1.  The Dragons are coming off a lopsided 62-0 victory at Grape Creek last week.  Ingram Moore's five-game win streak was halted by Sonora, 28-13.
Bangs heads into the contest averaging 45 points and 470 yards – 300 rushing and 170 passing – per game.
The Warriors average 30 points and 315 yards – 200 rushing and 115 passing – per game, while allowing 13 points per contest – and had not yielded more more than 14 points in a game until last week against Sonora.
The Homecoming Queen will be crowned during halftime of the football game.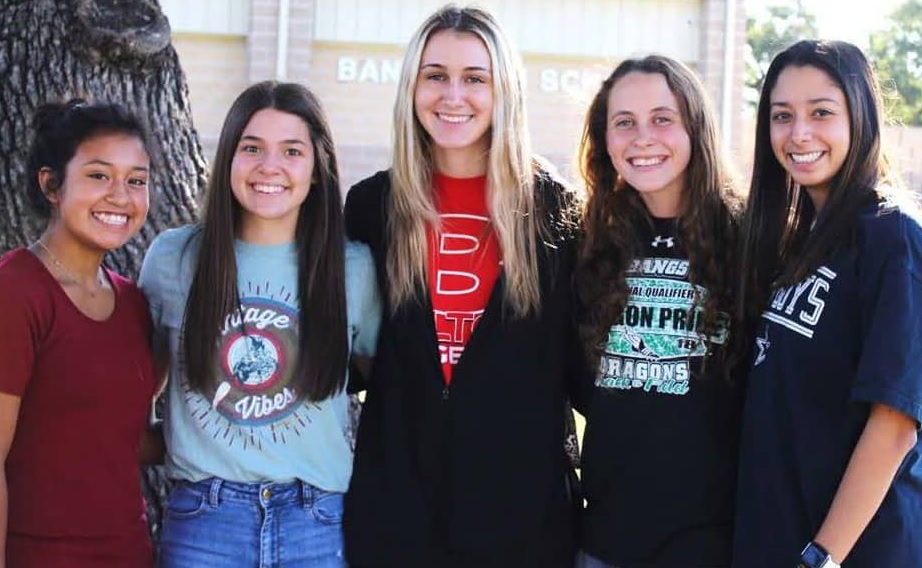 Nominees are (from left) Kimberly Diaz, Jordyn Pitts, Neileigh Strickland, Skylar Hutchins, and Marissa Perez. [Photo courtesy of Bangs ISD]