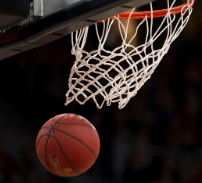 The Brownwood Lions dropped their basketball season opener at Class 3A No. 5 Brock Tuesday night, falling to the Eagles 58-42.
The Lions led Brock 12-11 after one quarter, but trailed 29-22 at halftime and faced a 41-31 deficit after three periods.
Christian Kinzler led Brownwood with nine points followed by eight points apiece from Antonio Salinas, Bryson Monroe and Zach Porter, seven from Jakob Hataway, and two points from Michael Felts.
The Lions (0-1) are back in action at 7:30 p.m. Friday at Dublin.
(story courtesy Derrick Stuckly of Brownwoodnews.com)