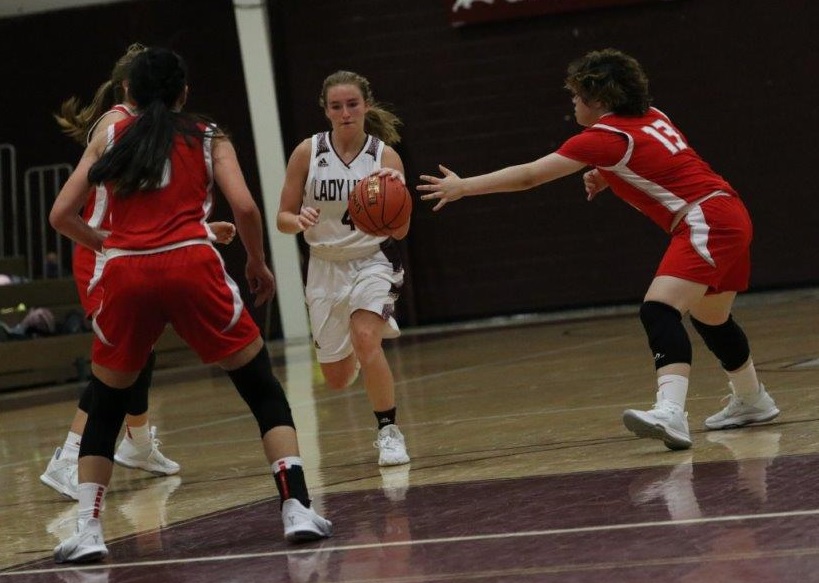 The Brownwood Lady Lions claimed a home court victory Tuesday night by defeating Lake Belton 58-39 at Warren Gym.
The Lady Lions shot 37 percent (22 of 59) from the floor, including 26 percent (5 of 19) from three-point land. Brownwood also converted 64 percent (9 of 14) of its free throws.
Kynslee Walker led the offensive charge with 17 points trailed by nine each from Brooke Price and Naysa Leach, seven apiece from Jaylen Savage and Mady Pyle, four from Lindsey Larose, three from CarolAnn Hetzel and two points from Tessa Goodwin.
The Lady Lions (2-1) are back in action at 6:15 p.m. Friday at Lorena, and again at 3:15 Saturday at Bangs.
(photo/story courtesy Derrick Stuckly of Brownwoodnews.com)