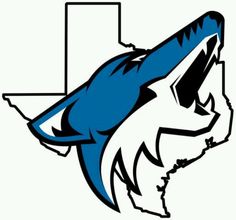 With their 10th victory of the year Friday night, 70-38 over Oglesby,  the undefeated Richland Springs Coyotes will square off next with Calvert (9-2) for the Class A Division II Region IV championship Thanksgiving weekend.
Against Oglesby Friday night in Hico, Richland Springs generated 411 yards of total offense – 254 rushing and 157 passing – and did not commit a turnover. Meanwhile, Oglesby finished with 296 yards – 163 on the ground and 133 through the air – and gave the ball away three times.
Zane Capps rushed for 180 yards and four touchdowns to spark the Coyotes ground game, while Landon Burkhart passed for 145 yards and four scores. Jadeyn Bryant caught three passes for 52 yards and scored twice, Capps hauled in three grabs for 39 yards with a trip to the end zone, and Chase Gossett pulled down a 9-yard scoring toss.
Defensively for Richland Springs, Bryant recorded 12 tackles with two for loss, Gossett added 8.5 tackles and a pair of interceptions, and Capps finished with 7.5 tackles and picked off a pass.
(courtesy Derrick Stuckly Brownwood News)