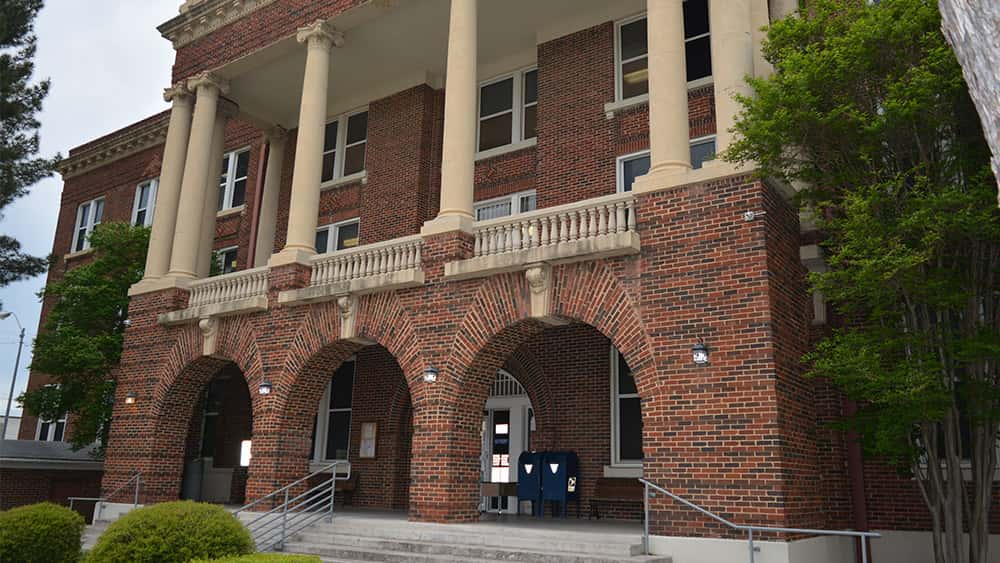 Because of the ongoing COVID pandemic, Brown County recently purchased equipment to deep clean the county courthouse.  To accomplish this, the courthouse will be closed to the public Tuesday and Wednesday, November 24 and 25.  County workers will work remotely from home.
"I am not closing the courthouse because of the COVID virus, that's not what I'm doing.  The Courthouse, tomorrow and Wednesday, will be closed.  The reason why I closed it those two days is to save the taxpayers money.  We have purchased, through Chief Darrell Johnston, Emergency Management, we have purchased our own disinfecting equipment so we can do the job now that we were having to contract out to other people," Judge Paul Lilly said.
"We're going to do it (clean) twice (once Tuesday, once Wednesday) to make sure we get it completely covered.  If that virus is on any surface, or anywhere in this building, it will be dead when we come back from the Thanksgiving holidays, and that's why I'm closing," Lilly said.
The courthouse is also scheduled to be closed this Thursday and Friday, November  26 & 27, for the Thanksgiving holiday.