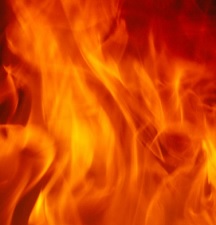 Fire alarms sounded about 4:30 this morning (Tues) at 1754, County Road 135, a rural area, northwest of Brownwood, northeast of Bangs, between Highways 84 and 279.
According to scanner traffic, several area fire departments responded to what was said to be a large wooden pole barn on fire with other structures nearby threatened and high grass also on fire.  Additional water tankers were requested.
Units were still fighting the flames as of 5:20 this morning.
No additional information at this time.