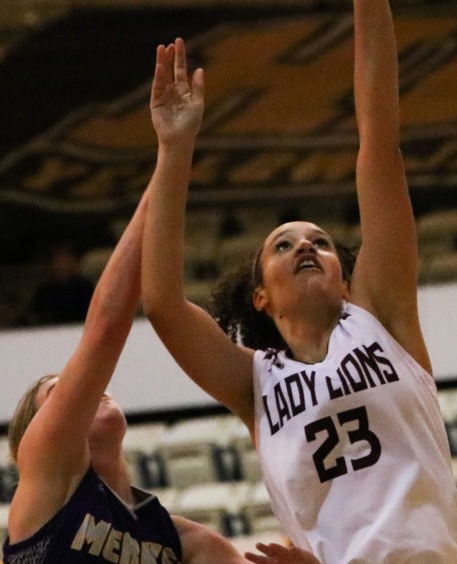 The Brownwood Lady Lions were within a couple points of Merkel in the second half  but the Merkel Lady Badgers pulled out to a 55-42 victory Tuesday at the Brownwood Coliseum.  It was the Lady Lions first game since December 18th.
Tessa Goodwin led Brownwood with 14 points followed by Jaylen Savage with nine, Kynslee Walker with five, Brooke Price with four, Alexa Arreola and Lindsey Larose with three each and Naysa Leach and Mady Pyle both with two points.
The Lady Lions' scheduled game Thursday against Graham has been pushed up to 1:30 p.m. Wednesday at Warren Gym.
(photo and story courtesy Derrick Stuckly of Brownwoodnews.com)