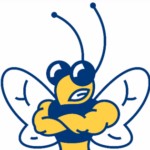 Basketball returned to the Brownwood Coliseum Saturday as the HPU Lady Jackets and Yellowjackets hosted UT-Dallas.
Women's Game:
The Lady Jackets defeated a previously undefeated UT-Dallas team 69-68.
Salina Ali led the Lady Jackets with 14 points followed by Lily Janek with 11, Chelsey Harris with nine, Kayla Brigance, Mallory Garcia, Amanda Turpin and Caitlyn Ward with six points apiece, Payge Grable and Delaney Ingram with two each and Kendra Brown with one point.
Howard Payne shot 47 percent (23 of 49) overall, 44 percent (10 of 23) on three-pointers, and 62 percent (13 of 21) at the free throw line. The Lady Jackets overcame a 42-35 discrepancy in rebounds and 21-15 disadvantage in turnovers.
The Lady Jackets are back in action at 6 p.m. Monday when they host Dallas Christian College.
Men's Game:
The Howard Payne men are still looking for their first win of the season (0-5,0-1) after losing to UT-Dallas 82-72.  Reese Ridder led Howard Payne with 15 points trailed by 11 from James Helzer, 10 each from Jaylan Ballou and Tyrell Thompson, Michael House and Luke Cox with seven apiece, Jerren Godfrey with six, and Kevion Collins and Demetrius Johnson with three points each.
Howard Payne shot 37 percent (23 of 62) from the floor, 27 percent (9 of 34) from three-point land and just 57 percent (17 of 30) at the free throw line. The Yellow Jackets also committed 20 turnovers that led to 21 UT-Dallas points.
The Yellow Jackets are back in action at 7:30 p.m. Thursday at Louisiana College.
(story courtesy Derrick Stuckly of Brownwoodnews.com)