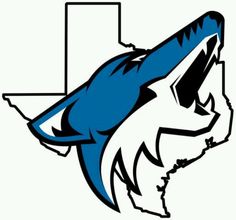 The No. 3 Richland Springs Coyotes and No. 1 Balmorhea Bears will square off for the Class A Division II state title at 6 p.m. tonight (Tuesday) at San Angelo ISD Stadium.
Richland Springs (12-0) is looking to extend its record of six-man state championships to 10 – all since 2004 – while Balmorhea (11-1) is seeking its first title in its third state appearance. Tuesday's contest is a rematch of the 2016 state championship game, won by Richland Springs, 96-50, at AT&T Stadium.
As for what it will take for the Coyotes to come out on top, Coach Burkhart said, "We've got to be able to move the ball offensively and get some stops on defense, that's going to be a huge key. They score a lot of points, and can score pretty quick. Offensively we have to execute well and defensively we have to be physical. Special teams always comes into play, so we need to make our extra points and block some of theirs, or try and make them miss. It's going to be a tough game, but this is why you play the game."
Good luck Richland Springs!