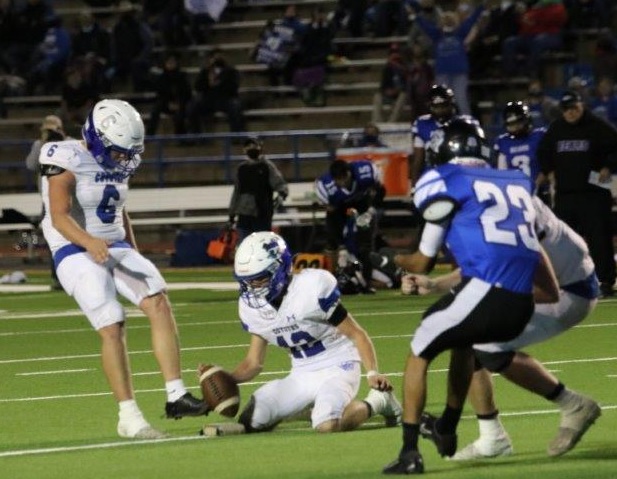 The top ranked football team in Class A Division II won the State Championship Tuesday night in San Angelo.  The Balmorhea Bears defeated  the #3 Richland Springs Coyotes 74-38.  It is the first state championship for Balmorhea.
The loss also snapped a 26-game win for streak Richland Springs (12-1), which had not lost a game since head coach Jerry Burkhart took over the program again prior to the 2019 campaign, which resulted in the Coyotes' most recent state title.
Tuesday's contest also marked just the 11th defeat for Richland Springs in 230 games coached by Burkhart over 17 seasons in charge of the program.
The Coyotes finished with 357 yards of total offense, but were limited to just 29 rushing yards on 27 carries. Landon Burkhart passed for 328 yards and four touchdowns while leading receivers included Zane Capps with six catches for 82 yards and a score, T.J. Grant with five grabs for 70 yards, Jadeyn Bryant with four receptions for 84 yards with a trip to the end zone, Chase Gossett hauled down four catches totaling 55 yards, and Nick Nilson tallied three receptions for 37 yards and scored twice.
Read the full story by Derrick Stuckly on Brownwoodnews.com.