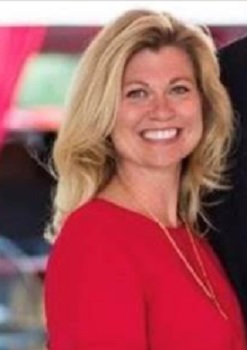 Following his first week in office, U.S. Congressman August Pfluger (TX-11) is proud to announce that his district offices are open and ready to serve the constituents of the 11th District of Texas. The offices are located in Midland, San Angelo, Llano, Granbury, and Brownwood.  The Brownwood Office serves Brown, Coleman, Mills, Callahan and Comanche counties.
The Brownwood office is located inside Brownwood City Hall, 501 Center Ave, Brownwood, TX 76801
Phone: 325-646-1950
Hours: M-F, 8 a.m. to 5 p.m.
Regional Director: Hilary Stegemoller
Hilary was born and raised in Brownwood. She attended Abilene Christian University. She has served as the Regional Director for the Brownwood office of Mike Conaway since 2009. She and her husband Josh are the proud parents of three darling children Gus, Fritz, & Goldie. The Stegemollers are active members of Austin Avenue Church of Christ. They stay busy with kids' sports, spending time at Lake Brownwood, fishing and hunting. Hilary is excited to continue serving her hometown region and the people who make the 11th District of Texas great.
"I could not be more excited to introduce my staff of community leaders and constituent service experts in the district," said Congressman August Pfluger (TX-11). "We are lucky to be retaining many familiar faces from the offices of former-Representative Mike Conaway, while also bringing on several dynamic new members. Each one of these capable women will work every day to serve the people of the 11th District and make the lives of our friends and neighbors just a little bit easier."