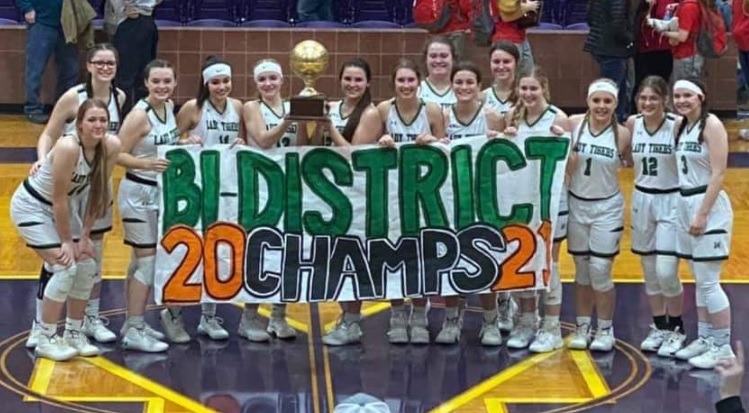 The No. 8 May Lady Tigers advanced to the second round of the playoffs with a 44-35 bi-district championship triumph over Highland Friday night. (photo contributed)
May (21-4), the co-champion of District 13-A, led 14-5 after one quarter and 26-17 at halftime, but District 14 third-seed Highland (15-11) closed the gap to 31-28 through three quarters. The Lady Tigers tallied nine of the first 13 points in the fourth quarter to pull away.
Roberta Robinette led May with 17 points followed by Reese Chambers with 13, Brianna Steele with five, Hannah McKenzie with four, Sophie Lord with three and Melanie Murphree with two points.
Next up for the Lady Tigers is District 16-A champion and 15th-ranked Munday (21-3) in the area round of the playoffs at 4 p.m. Monday in Breckenridge.
(story courtesy Derrick Stuckly of Brownwoodnews.com)