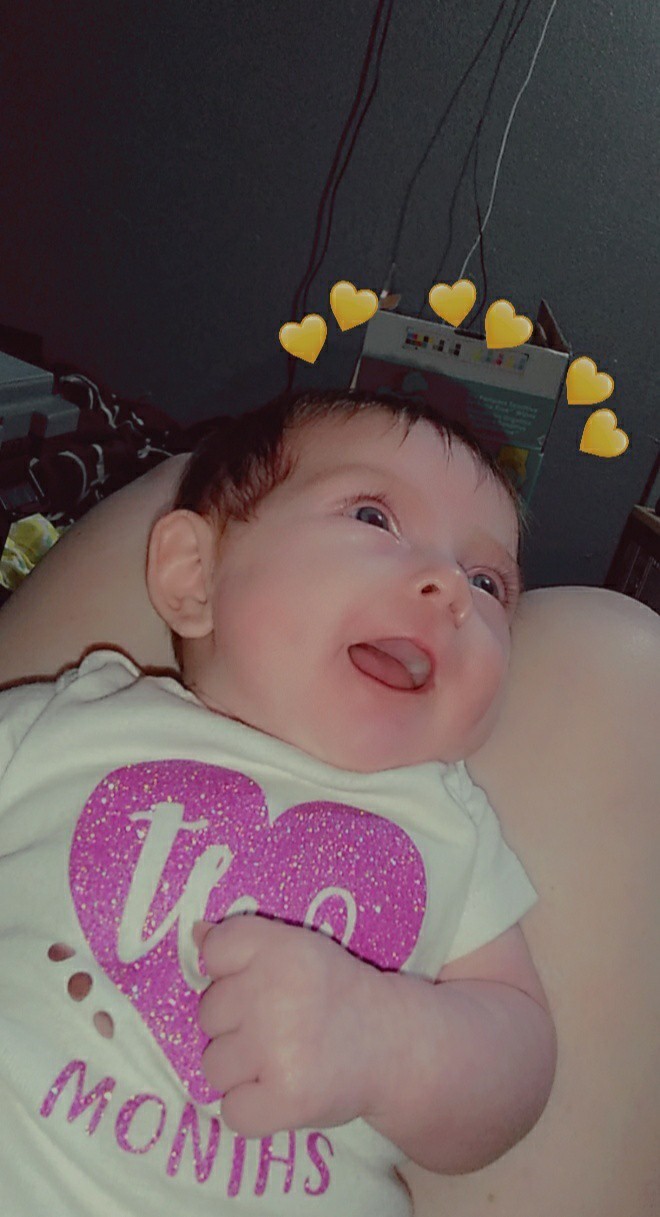 Violet Annalise Gandy Snow, 2 month old infant, passed from this life Friday, April 30, 2021. She was born on February 21, 2021, in Brownwood.
Funeral Services for Violet will be held at 2:00 p.m. Friday, May 7, 2021, at Freedom Fellowship Church in Early, with Jim Maxwell officiating; private burial will be held at a later date. Arrangements are under the direction of Blaylock Funeral Home of Brownwood.
Violet is survived by her mom, Terrie Gandy of Brownwood; dad, Taylor Snow of Brownwood; maternal grandparents, Justin and Renee Gonzales of Sinton; paternal grandparents, Delbert and Janice Snow of Brownwood; maternal great-grandma, Charlotte Wagner; uncles, Christian Gandy and Ryan Snow; and aunts, Tiffany Thompson and Valery Gandy. She is also survived by several cousins and other relatives.
She was preceded in death by her maternal grandfather, Chris Gandy; great-grandparents, Butch and Valery Wagner, Felton and Bettie Martin, and Delbert Snow Sr. and Hazel Snow.
Online condolences for the family are welcome at www.blaylockfuneralhome.com.