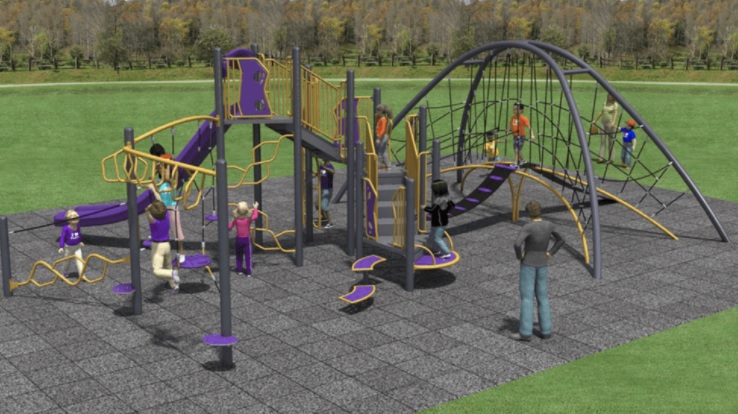 The Brownwood City Council on Tuesday ratified a BMDD board action to approve funding for a park improvement project at Wiggins Park not to exceed $50,000.
The City of Brownwood has been talking with a local, non-profit organization called SALSA (Strategic Alliance for Leadership and Social Action) about making some improvement to Wiggins Park.
The main feature of the park currently is the swimming pool, but it also offers a pavilion, playground equipment and public restrooms, which are all several decades old. Interim Parks Director Henry Wied has been working with SALSA on the potential improvements to the park.
The City Council had asked the BMDD to allocate funding to Wiggins Park in this fiscal year towards any new improvements to the park, and the BMDD board approved the funding on May 18 as one of the BMDD park projects for the year. SALSA has selected the playscape from Child's Play Inc, and staff is agreeable to this option.
The playscape will be built at the site of the current basketball court, which will be removed at a cost to the city. The new playscape will then be installed at the former site of the basketball court. The basketball court is being removed due to its poor condition, officials stated during Tuesday's meeting.
The goal is to have the new playground equipment in place by Oct. 1, officials said.