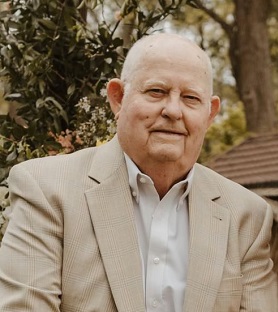 Donald Ray Clark, 79, passed away on Sunday, September 12, 2021.
A Memorial service will be held 2:00 pm Friday, September 17th at the Salt Creek Baptist Church.
Online condolences, memories and tributes can be made to the family at www.heartlandfuneralhome.net
Ray was born January 16, 1942 in Lockney, Texas.  He attended Hart High School.  Ray married Janice Fern Bass and began a life together that blessed them with 2 children.  Ray was a farmer and harvester until his retirement.  He loved to work, he always looked out for the least, loved people, loved to tell a good story, and he was quite a prankster. Our Lord blessed him with the gift of mercy and a huge capacity for forgiveness.
Ray, together with his wife, lived in Hart, TX, before they retired to their little slice of heaven in Brownwood, where he spent his days puttering around, plowing, gardening, and watching the wildlife.  Ray could never stand to see an animal suffer which led him to accumulate many cats, a dog, and most recently a favorite squirrel.
Family was very important to him.  Ray designed his retirement home so that all members of his family and friends could visit.  He adored and cared for his wife of 62 years, Janice, who was his high school sweetheart.  Ray also fiercely loved his daughters, son-in-law who was more of a son, and his beautiful granddaughters.  Ray recently celebrated his granddaughter's wedding and was very excited that he would soon be a great-grandfather.
Ray is survived by his wife Janice Clark, of Brownwood, TX; 2 daughters, Doniece Russell and husband Don of Katy, TX and Kim Clark of Porter, TX; 2 grandchildren, Kelley Russell of Katy, TX and Brook Jock and husband Daniel of Huntsville, AL.
He is preceded in death by his father Johnny Franklin Clark; mother Earline Clark; and brother Johnny (Bud) Clark.
In lieu of flowers the family requests that donations be made to:  Salt Creek Baptist Church, Early, TX or the Alzheimer's Association – Alzheimer's Association | Donate to Fight Alzheimer's Disease.