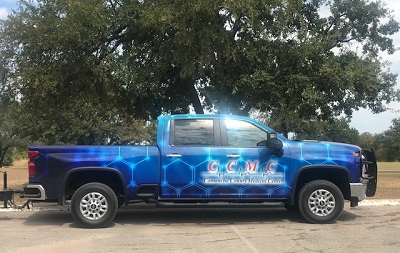 Comanche County Medical Center (CCMC) was recently awarded a grant from the U.S. Health Resources & Services Administration (HRSA) Office of Rural Health Policy (ORHP) to improve the delivery of seasonal flu, Covid-19 and other vaccines to people living in rural communities in the CCMC service area. The effort engages community partners to host the mobile clinic at their school or place of business. It also includes the delivery of health education. The grant funds helped purchase a truck suitable for towing a trailer, used earlier for Covid-19 services, which was then revamped for the mobile clinic.
The health systems' rural health clinics including Doctors Medical Center and Dublin Family Medicine, are coordinating visits to schools, senior centers and other locations across CCMC's six-county service area. Joel Wise, PA-C, a new CCMC advanced practice provider, is heading up project implementation, joined by Mallory Haile, LVN.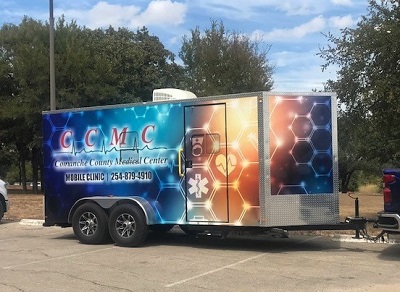 The CCMC Mobile Clinic is scheduled this week to provide seasonal flu shots to staff and students of Gustine ISD and Priddy ISD. The clinic will soon roll into locations in Comanche, De Leon and others as well, including Totelcom. New locations will be added in the coming weeks.
Community members are welcome to get their vaccine on the CCMC Mobile Clinic at various rural locations on the schedule, but should call ahead for an appointment at 254-879-4910.