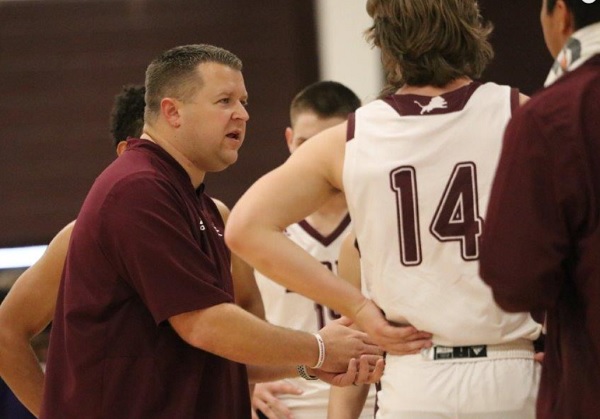 The Brownwood Lions (1-2) jumped out to a 21 point lead and went on to slam Alvarado 100-61 Monday afternoon at Warren Gym.
Five Lions finished in double figures led by Christian Kinzler with 23 points, Luke Moss with 22, Jakob Hataway with 17, Ike Hall with 14 and Bryson Monroe with 12 points. Hayden Noe, Thad Hinds, and Seth Oines chipped in two points apiece and Ryder Lancaster knocked down a free throw.
The next game for the Lions will be a road trip to Jim Ned next Tuesday, November 30.
(photo courtesy of Derrick Stuckly of Brownwoodnews.com)