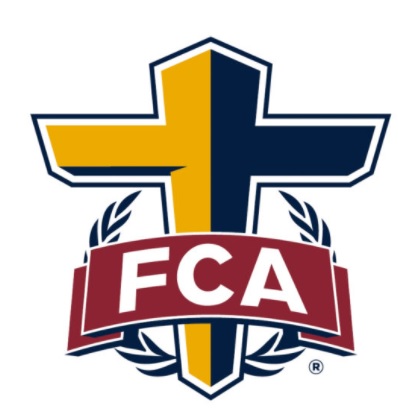 The annual Big Country FCA All-Star Festival begins Saturday, June 4, at Warren Gym on the campus of Brownwood High School with the girls and boys basketball games.
Girls action tips off at 4 p.m. followed by the boys game at 6 p.m.
Among the Brown County athletes taking part in Saturday's action, Brownwood's Tessa Goodwin and Kynslee Walker, Bangs' Maggie Morales, and May's Brianna Steele will be members of the South Team in the girls game.
Former Bangs and current Hico head coach Kenny Prescott is slated to lead the South squad.
In the boys game, Brownwood's Bryson Monroe and Luke Moss, Early's Vic Cooper and Bangs' Bailey Blackwell will suit up for the South team.
Cheering for the teams at Warren Gym will be Brownwood's Brianna Castaneda along with Early's Hannah Middleton and Miranda Castanuela, as well as Charity Baker from May.
Early's Kristin Wade will serve as one of the cheer coaches.
A complete list of the Brownwood competitors is as follows:
GIRLS BASKETBALL 
North Team 
Ivy Aikman (Lingleville), Audrey Brewer (Stamford), Alana Burney (Huckabay), Baili Deaver (Tolar), Gracie Feagan (Anson), Kynnley Herrington (Eastland), Callie Humphrey (Roby), Katelyn Johnson (Coahoma), Reagan Jones (Anson), Shauna McCambridge (Roscoe), Tiffany Meador (Huckabay), Shandlee Mueller (Stamford), Alyssa O'Malley (Merkel), Macy Rogers (Rule), Madison Stawarczik (Eula)
Coaches
Casey Botos (Hamlin), Tye Johnston (Lingleville)
South Team 
Deandra Allen (San Angelo Central), Kate Barnes (Sterling City), Jenna Battle (Ballinger), Ariona French (Abilene Cooper), Landri Glover (San Saba), Tessa Goodwin (Brownwood), Claire Graham (Jim Ned), Braylee Hood (Robert Lee), Tristin Keller (Mason), Jaedah Lambert (San Saba), Kenyah Maroney (Wylie), Maggie Morales (Bangs), Lauren Olson (Mason), Brianna Steele (May), Maggie Tupin (Goldthwaite), Kynslee Walker (Brownwood)
Coaches
Kenny Prescott (Bangs), Derek Schoen (Irion County)
***
BOYS BASKETBALL 
North Team 
Joseph Click (Eula), Colton Dollar (Anson), Mason Hagler (Anson), Cody Harwell (Lipan), Caden Howard (Lingleville), Kallan Kimbrough (Stephenville), Jayce Komppa (Colorado City), Grady McQuain (Tolar), Eber Murillo (Snyder), Kyler Phillips (Lingleville), Braydan Pike (Huckabay), Jace Richardson (Forsan), Kort Sargeant (Highland), Jeremiah Talib (Abilene High), Hayden Williams (Abilene High)
Coaches
Stephen Bailey (Lingleville), Jeff Campbell (Anson)
South Team 
Chaney Bahlman (Winters), Bailey Blackwell (Bangs), Avery Brekke (Wylie), Jalen Cherry (Abilene Cooper), Victoriano Cooper (Early), Justin Cuellar (Comanche), Ben Eshelman (Jim Ned), Andrew Gonzalez (Abilene Cooper), Cason Guthrie (Goldthwaite), Dylan Jennings (Wylie), Reagan Mejia (San Saba), Bryson Monroe (Brownwood), Luke Moss (Brownwood), Raven Ortiz (San Angelo Central), Jacob Richardson (Wall), Nathan Treadaway (Water Valley)
Coaches
Michael Bacon (Cooper), Rocky Rawls (Bronte)
***
CHEER
Brownwood
Charity Baker (May), Kenzey Brawley (Comanche), Isa Brister (Cisco), Chasity Byers (Mullin), Brianna Castaneda (Brownwood), Miranda Castanuela (Early), Heaven Chappell (Christoval), Ella Crowder (Santa Anna), Aliea Gallardo (Three Way), Makenna Gunnels (Reagan County), Kaegen James (Irion County), Landry Lowrance (Sanderson), Makaleigh Martinez (Ozona), Yuri Martinez (Paint Rock), Mackenzie Mendez (Grape Creek), Hannah Middleton (Early), Yasmine Morado (Brady), Jaela Nelson (San Saba), Cadi Powers (Blackwell), Tatum Reeves (Christoval), Mattie Sanford (Wall), Sterling Smith (Mason), Emily Taylor (Coleman), Maris Taylor (Goldthwaite)
Coaches
Kelsey Berry (Hardin-Simmons), Kristin Wade (Early)