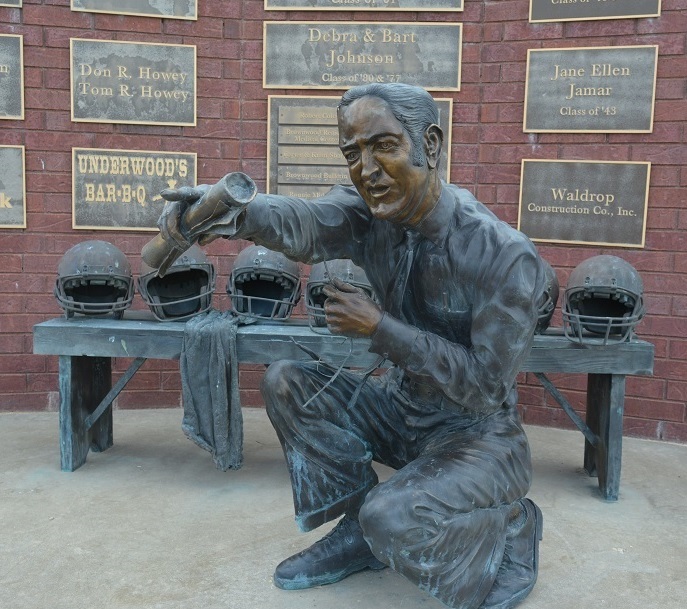 The Gordon Wood Hall of Champions is pleased to announce its 2022 class. This year's honorees, representing the 22nd class to be inducted, include the following:
-1970 State Championship team
-Jes Rathke, Class 1991
-Benny Garza, Class of 1993
-Lee Grimes, Class of 2005
-Kenny Vaccaro, Class of 2009
The 2022 class will be formally inducted on October 7, 2022, at the First United Methodist Church Christian Life Center. The inductees will also be recognized at the Lion's October 7 homecoming football game vs. Big Spring.
The Gordon Wood Hall of Champions was founded to recognize outstanding members of Gordon Wood's best high school teams and beyond who then went on to successful careers in their fields as adults. The first induction was held in 2000, three years before Wood's death. More information will follow in the coming months.
Kenny Vaccaro will be in the studio on KOXE Wednesday morning, June 15, to talk about his time in the NFL and his current endeavors.  Be sure to tune in to the morning show.