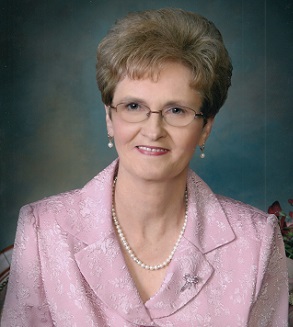 Joan Donella Taylor Long, age 79, of Early, passed away Friday, June 24, 2022.
Visitation will be held on Monday, June 27, from 6-8 P.M.
Funeral services for Donella will be held at 10:00 AM of Tuesday, June 28 in the Heartland Funeral Home Chapel.
Donella was born on October 12, 1942 to Horace and Almeda Taylor in May. She lived her entire life in Brown County. Donella married Fred Long on June 28, 1989. Together they were members of First Baptist Church in Early. Donella loved her garden and flowers which were often admired by others. She always had at least one cat to spoil.
Donella is survived by her husband, Fred Long of Early; daughter, Melissa Egger of Gustine; 2 grandchildren, Steven McGuffey of Belton, and Ashley McGuffey of Garland. She is also survived by a host of other relatives and many friends.
She was preceded in death by her parents, Horace and Almeda Taylor.
Condolences, memories and tributes can be offered to the family online at heartlandfuneralhome.net