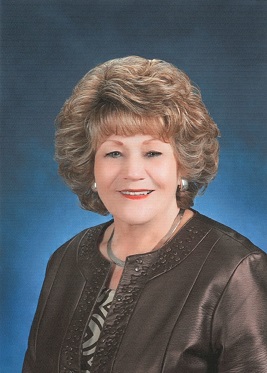 Linda Kay Bothwell, 76, of May, Texas formerly of Odessa, Texas passed away Thursday, June 23, 2022.
A visitation with family is planned at the Heartland Funeral Home from 6:00 – 8:00 PM, Tuesday, June 28, 2022.
The funeral service will be held in the Heartland Funeral Home Chapel at 10:00 AM, Wednesday, June 29, 2022 with interment to follow at May Cemetery.
Linda was born May 20, 1946 in Lubbock, Texas to Arthur and Alma Hodge.  She was raised and graduated from Levelland High School.  Linda joined the Christian singing group, The Cadd Sisters of Virginia, playing piano for them until Don broke up the group by proposing marriage to Linda making the Cadd Sisters none too happy.  Don said he wore out a 1960 2-door Chevy Impala driving from Plainview to Levelland back and forth while courting Linda. Don and Linda were married on August 26, 1966. In 1971 they settled in Odessa and ventured out into custom home designs and real estate until retirement.  Linda loved the Lord and was active in their church. She shared the love of Jesus by opening up her home for times of fellowship and sumptuous meals.  Her Italian Crème Cakes were as legendary as her piano playing.  Linda loved her husband, Don, her family, church friends and especially doted on her furry friends, Bentley, Lexi and Buffy to name a few.
Linda is survived by her beloved husband, Don Bothwell of May; brother in laws, Ron Bothwell of Alvin, Ben and wife Stephanie Bothwell of Odessa; nephews, Brian of Front Royal, VA, Brad and wife Roslyn and their children, Wally and Clara of Alvin; and church family, nieces, nephews, cousins and friends.
Linda was preceded in death by her parents Alma and Arthur Hodge; sisters, Joyce Hix, Robbie Powell and Wilma Kelly; brothers, A. L. Hodge, Billy Hodge and Bobby Hodge; and nephew, Michael "Moody" Hix.
Online condolences, tributes and memorials can be shared with the family at www.heartlandfuneralhome.net