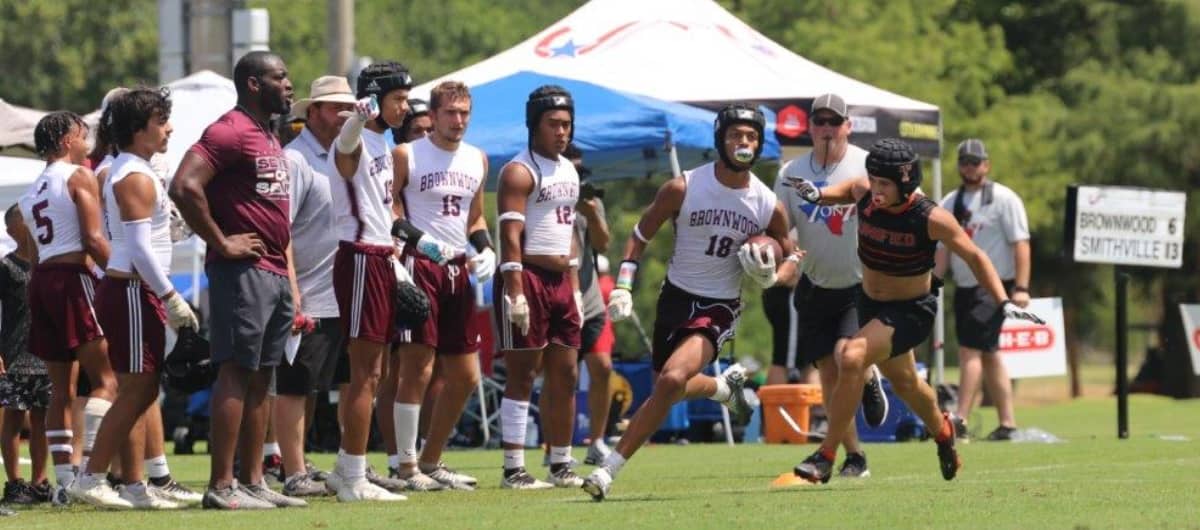 COLLEGE STATION – The Brownwood Lions won only 1 of 3 games played Thursday afternoon at the 7-on-7 Division 2 State Tournament in College Station.
The Lions fell to Anna, 24-7; rebounded with a 26-13 triumph over Smithville; then were nipped by pool champion Silsbee, 32-27, as Brownwood was unable to cash in a late opportunity to steal a victory.
The Lions begin single elimination bracket play among the field of 32 at 8:45 a.m. Friday as they battle Lago Vista on Field 13B at Veterans Park and Athletic Complex.
(Photo courtesy Derrick Stuckly of Brownwoodnews.com)