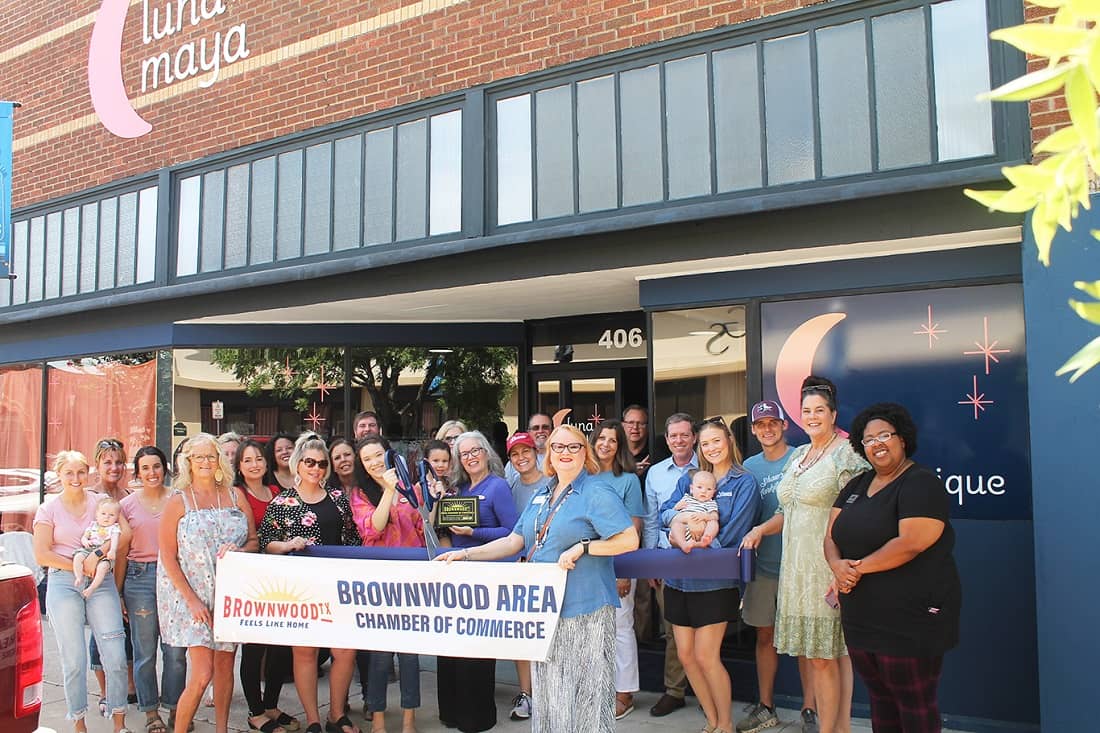 The Brownwood Area Chamber of Commerce held a ribbon cutting for Luna Maya on Thursday, June 23. They are located at 406 Center Avenue in Brownwood.
Luna Maya is a baby and children's boutique offering everything from clothing to swaddles, diaper bags, and much more. Luna Maya is currently operating as a booth in Shaw's Marketplace and was established in 2020 by Rachel Howell.
Luna Maya's new location features beautiful windows lining the front wall of the boutique offering a light and airy feel to the large but cozy space. Rachel plans to host events to bring the Brownwood community together and she is already an active Ambassador and Young Professional of Brown County with the Brownwood Area Chamber of Commerce. Rachel found great success while operating out of Shaw's Marketplace and will continue to operate her booth concurrently with the new location until the end of 2022.
The grand opening for the new location will be Saturday, June 25 from 10:00 am – 1:00 pm. Rachel invites everyone to come experience the historic building that has been restored to its original beauty and to enter in to a raffle to win a special gift.