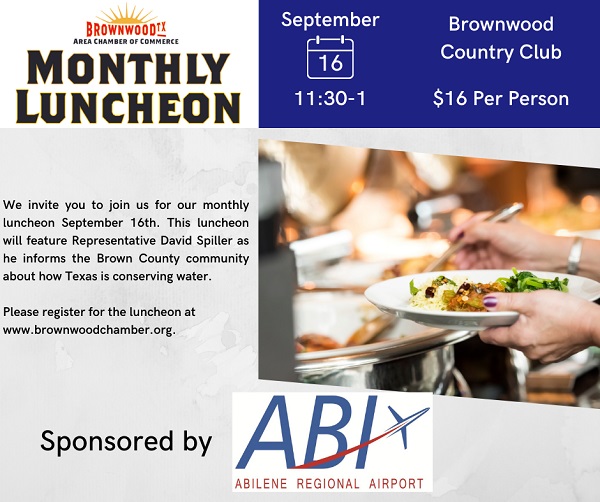 The Brownwood Area Chamber of Commerce's monthly luncheon is on Friday, September 16th.
The luncheon will be held at the Brownwood Country Club. Buffet lunch opens at 11:30 AM and the program will begin at noon.
This luncheon will feature Representative David Spiller as he informs the Brown County community about how Texas is conserving water.
Sponsor is Abilene Regional Airport.
Cost is $16 per person.
Register and pay online at Brownwoodchamber.org or call the office at (325) 646-9535.