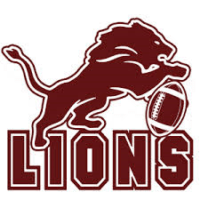 With a pair of road victories under their belt, the Class 4A Division I No. 12 Brownwood Lions return to Gordon Wood Stadium Friday night seeking their first home win of the season, but another stellar challenge awaits in the form of the 4A Division II No. 6 Glen Rose Tigers.
Glen Rose thus far this season has collected victories against Grandview (43-22), Gatesville (49-14) and Graham (49-14).
Kickoff between the Lions (2-1) and Tigers (3-0) is set for 7:30 p.m. as Brownwood begins its run of three straight games against currently undefeated foes, with trips to 4A Division II No. 10 Waco Connally (3-0) and 4A Division I No. 1 Stephenville (3-0) to follow.
As always, listen to the game on KOXE 101.3 FM, KOXE.com or the KOXE App.  Our football coverage begins at 6:00 pm with the Pigskin Pick'em Show followed by Lion Talk, Countdown to Kickoff, Dallas Huston Mic'd Up, the Lions Pre-Game Show and the game.  After the game, tune in to the Dr. Pepper Texas High School Football Scoreboard Show which runs through midnight.
(courtesy Derrick Stuckly, Brownwoodnews.com)