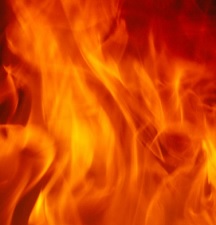 The Brownwood Fire Department was called to 1504 Indian Creek Drive in Brownwood at 4:29 pm Saturday, November 19, for a structure fire.
According to a news release from the Brownwood Fire Department:
Upon arrival, crews were presented with heavy smoke showing from the rear of the structure. An interior search was conducted finding no one inside. The Fire Investigation revealed that the fire started at the rear exterior of the structure and was caused by a plumber soldering a pipe which caused the spray foam insulation to ignite. Damage was confined to the rear wall with interior smoke damage and listed as accidental.  The amount of damage is estimated at $50,000.
Early Fire, Atmos, Oncor and Brown County Health Department were also at the scene.
There were no injuries.