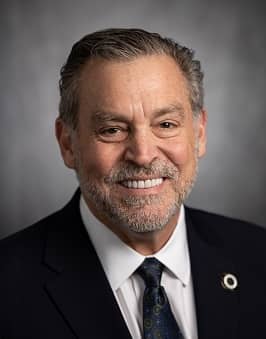 The first few weeks are underway for the 88th Texas Legislative Session.
As State Representative for House District 68, I am proud to be your rural voice in Austin. Throughout the 88th Legislative Session, my staff and I will provide weekly updates on the happenings of the Legislative process. These regular updates may be viewed through your local newspaper, our electronic newsletter, or my official Facebook page.
Before every legislative session, the Texas Comptroller issues the Biennial Revenue Estimate (BRE) projecting the amount of money the Legislature will have available to fund state programs and services for the State of Texas. This session the state is projected to have $188.2 billion in revenue available for general-purpose spending during the 2024-2025 biennium, a 26.3 percent increase from the 2022-2023 biennium. This is the largest budget surplus in Texas history. With a record budget surplus and our strong leadership, we have an extraordinary opportunity to make a significant down payment toward our continued prosperity in the great State of Texas.
As legislators, it is important for us to be mindful of the financial challenges many Texans are facing and make a conscious effort to craft fiscal policies that prioritize our taxpayers and constituents.
These dollars should be used to bolster our state's future infrastructure, reduce property taxes, secure our southern border, increase access to healthcare, mental health, and emergency services in rural communities, fund our public education system, invest in infrastructure for future water demands, and expand rural broadband.
To stay up-to-date on the happenings at the Texas State Capitol, subscribe to the House District 68 newsletter by emailing District68.Spiller@house.texas.gov or calling 512-463-0526.
For daily updates, I welcome you to follow my official State Representative Facebook page.
David Spiller is the State Representative for House District 68, which includes 12 rural counties: Brown, Comanche, Cooke, Eastland, Jack, Lampasas, Mills, Montague, San Saba, Shackelford, Throckmorton, and Young.