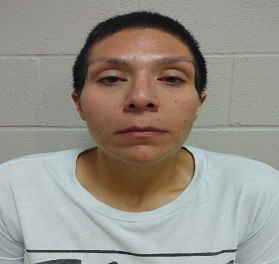 The Brownwood Police Department issued the following press release Wednesday morning:
On Tuesday, May 23, at approximately 3 p.m., officers were dispatched to Walmart, 401 W. Commerce, regarding a report of theft.
When officers arrived, they met with the store's loss prevention officer and 33-year-old Norma Gail Smith of Comanche.  Investigation revealed that Smith selected several items of merchandise from the store then walked to the self-checkout area where she scanned only a few items before attempting to leave.  Smith did not attempt to pay for all the items she possessed.
During this investigation, officers located a small clear baggy containing a crystal-like substance believed to be methamphetamine. A second small baggy was also located with a white type of substance that later tested positive for fentanyl. They also located a debit card belonging to another female and a Texas identification card belonging to a male. The owners of these cards were not present, and it could not be determined if Smith had permission to possess these cards.
Smith was arrested for Theft of Property w/Previous conviction, Possession of a Controlled Substance PG1, Fraudulent Possession of a Debit Card and Fraudulent Possession of an ID card. She was transported to the Brown County Jail without incident.
According to online jail records, Smith's bonds total $43,000.
(those charge are innocent until proven guilty in a court of law)