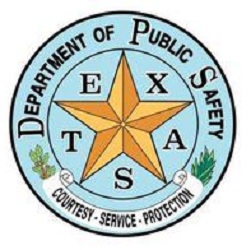 A Brownwood resident died in a three vehicle crash on Saturday night, September 15, at 10:15 pm in Schleicher County. The location was on State Highway 190, approximately nine miles east of Eldorado where the posted speed limit is 75 mph.
Deceased is Claudia Guadalupe Castillo, 38, of Brownwood who was pronounced by the Schleicher County Justice of the Peace. Castillo was the driver of a 2011 Chevrolet Silverado pickup which was traveling toward the west on Highway 190 behind a 2021 International Truck Tractor towing trailer.
According to the preliminary investigation by the Texas Department of Public Safety, the Castillo vehicle attempted to pass the Truck Tractor in a no passing zone and collided head-on with 2015 Dodge 1500 pickup which was traveling eastbound. The driver of the Dodge was Jimmy Lee Setchfield, 66, of Christoval, Texas who was transported to Shannon Medical Center with incapacitating injuries. The driver of the truck was Terry Lee Carson, 42, of Killeen, Texas who was not injured.
Weather conditions were clear, road conditions dry. The crash was investigated by Kimberly Castro, Trooper, San Angelo, Texas Highway Patrol.