Barry Rose
MONDAY to FRIDAY -- 09:00 AM - 02:00 PM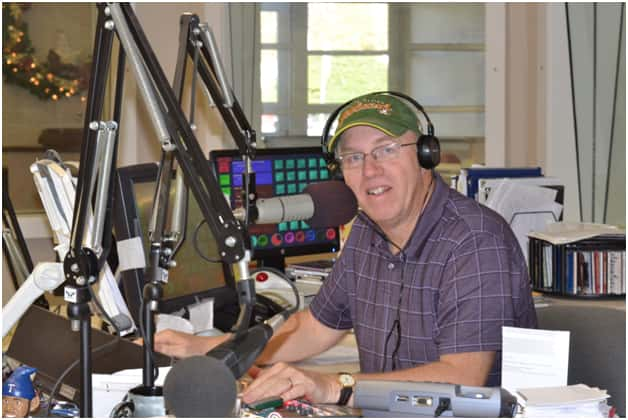 With over 25 years at KOXE…Barry is the longest-tenured disc jockey in KOXE/KBWD history….he also has the record for the most consecutive days for wearing a hat to work. Originally from Canada(don't worry he became a US citizen in 2005) Barry and his wife Kelly have lived in Abilene since 2011 because Barry needs an 80-minute commute to think about what he is gonna say on the radio…turns out 80 minutes isn't enough.
In his spare time, golf and watching his Gomer Pyle DVD's keeps him busy, but world travel is also a passion, and he and Kelly have visited over 30 European cities in the last 7 years…
Barry is also known for his vast knowledge of Country and Rock music history. Be sure to catch his popular themed request show "Halfway Home" from 12:30 to 1:30 pm Monday-Friday.
More about Barry
Q: If you could go back and tell your younger self anything, what would it be?
A: "Never take advice from your older alter ego, because although do-overs would be nice, we learn through our mistakes."
Q: What is your favorite meal?
A: "Juicy Prime Rib or Kentucky Fried Chicken."
Q: What is your favorite movie?
A: "Sling Blade. Mustard and biscuits uh huh"
Q: What is your favorite sound?
A: "The sound you make when you hit a golf ball just perfect."
Q: What is your least favorite sound?
A: "When you call for service, and get a computer generated voice who "didn't understand that."
Q: What is your favorite quote?
A: "Keep your feet on the ground and keep reaching for the stars"- Casey Kasem