Carl Wayne
Monday -- 06:00 AM - 09:00 AM / 02:00 PM - 05:30 PM
Tuesday -- 06:00 AM - 09:00 AM / 02:00 PM - 05:30 PM
Wednesday -- 06:00 AM - 09:00 AM / 02:00 PM - 05:30 PM
Thursday -- 06:00 AM - 09:00 AM / 02:00 PM - 05:30 PM
Friday -- 06:00 AM - 09:00 AM / 02:00 PM - 05:30 PM
Saturday -- 07:00 AM - 09:00 AM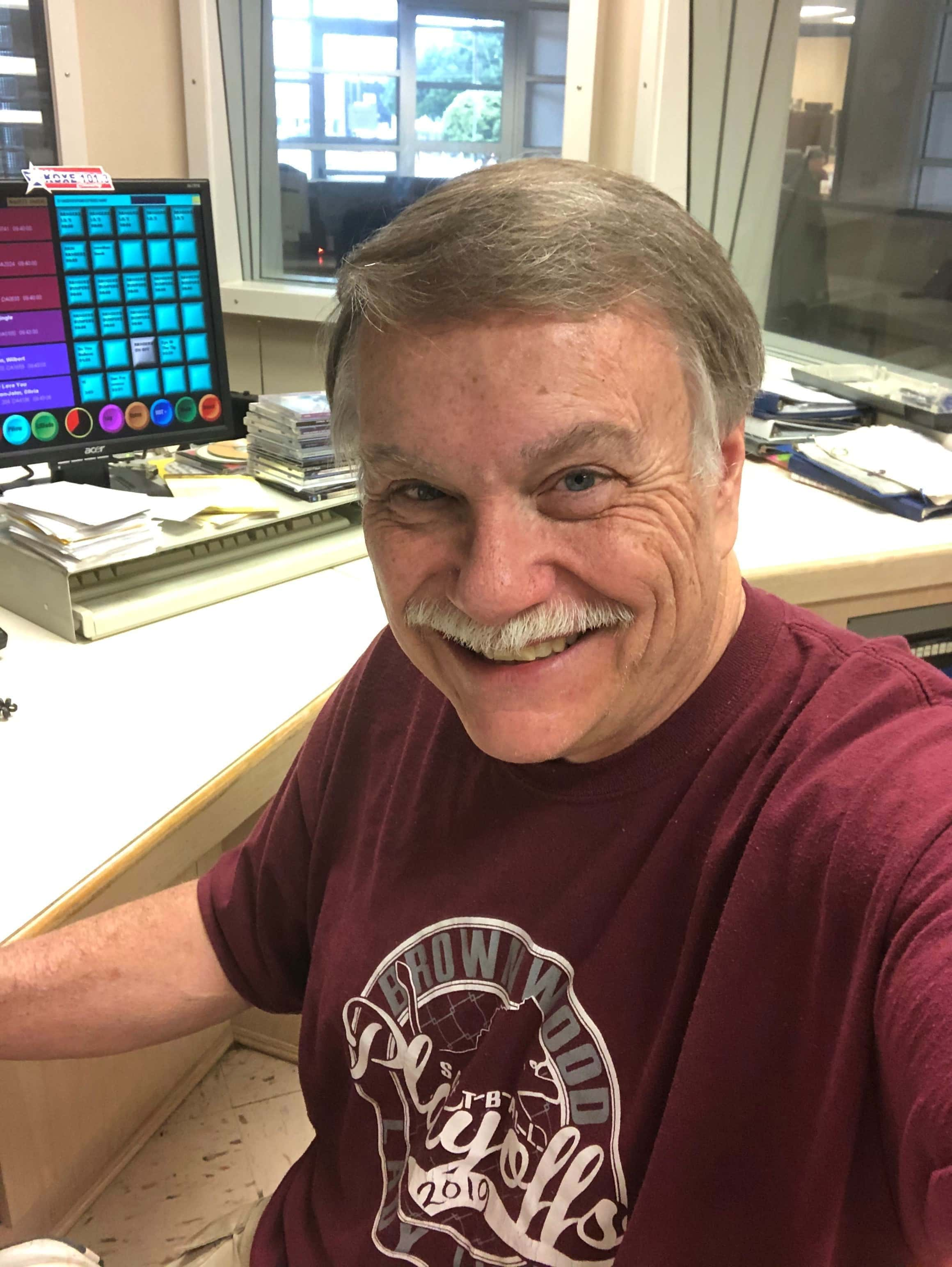 Carl Wayne joined the KOXE crew in June 2007 and currently serves as program/sports director, along with on-air duties from 6-9 and 2-5 weekdays.
Carl started his radio career in 1979 at KDWT radio in Stamford, TX, and has worked at a handful of other stations in central and north Texas before landing in Brownwood.
Since 2008, He has called football games on the air with Dallas Huston. He has also been the voice of lady lion basketball; softball and volleyball since 2007…
He also is the public address voice of Howard Payne football and basketball.
Carl loves this area and is proud to call Brownwood home.
Listen to carl along with his special guests' weekdays; along with trivia; birthdays; and always a few surprises.
More About Carl
Q: If you could tell your younger self anything what would it be?
A: "GET MORE SLEEP, TAKE CARE OF YOUR BODY, WORK HARDER IN SCHOOL, AND READ MORE BOOKS."
Q: If you could work at your dream job for one day, what would that job be?
A: "I WOULD LOVE TO BE THE STARTING CENTER FIELDER FOR THE TEXAS RANGERS. PUT ME IN COACH!"
Q: If you pick one meal to eat the rest of your life, what would it be?
A: "MY MOM'S MEATLOAF, RED BEANS, AND MASH POTATOES, CORNBREAD, AND A BIG 'OL GLASS OF SWEET TEA."
Q: What would you sing at Karaoke night?
A: "CCR- HAVE YOU EVER SEEN THE RAIN."
Q: If you could go back in time, what year would you travel too?
A: "I WOULD GO BACK TO THE 1870'S – 1890's ERA. I WOULD LOVE TO EXPERIENCE THE WILD WEST, THE EXPANSION OF THE RAILROAD, AND MAYBE STAY TO SEE US GO FROM HORSES TO CARS."
Q: What is your favorite quote
A: "SO YOURS THERE'S A CHANCE"- DUMB AND DUMBER. "GOOD MOTTO TO LIVE BY IN LIFE. ALWAYS REMEMBER THERE IS A CHANCE."