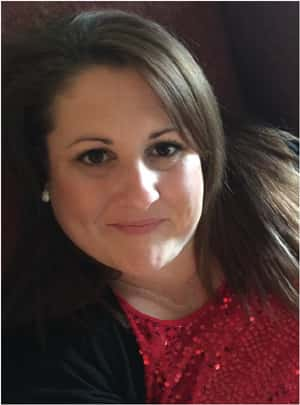 Starr has been at KOXE since August of 2012 as Carl Wayne's morning show sidekick. She will take your birthdays and anniversaries on the phone, and she co-hosts the morning show with Carl. Aside from the morning show, Starr is a video producer for our weather and other various videos, manages KOXE.COM and the KOXE app. During football season she always has something delicious for the station football crew to eat, and sometimes she even works.
When Starr is not at the radio station she enjoys spending time with her husband, kids, and grandson. She also loves cooking, road trips (especially to Las Vegas), crafts, and just enjoying life.
More About Starr
Q: If you could tell your younger self anything what would it be?
A: Enjoy being a kid, because this adult stuff is not all that it's cut out to be.
Q: What is your favorite movie?
A: I have a couple…National Lampoon's Vacation, The Jerk, and Beetle Juice.
Q: What is your favorite meal?
A: Spaghetti. I love pasta.
Q: What is your favorite quote?
A: Be who you are and say what you feel, because those who mind don't matter and those who matter don't mind. – Dr. Seuss