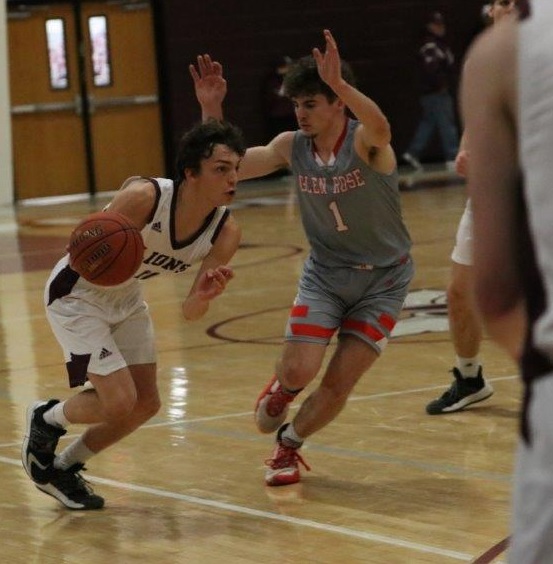 On senior night Tuesday night at Warren Gym in Brownwood, the Glen Rose Tigers, ranked 19th in Texas, defeated Brownwood 43-35.
Brownwood (13-9, 4-3) managed just 14 points over the first three quarters, including going scoreless in the third, but put 21 points on the board in the fourth quarter.
Jakob Hataway led the Lions with 11 points but fouled out with 4:27 to go. Christian Kinzler also finished in double figures with 10 points trailed by Bryson Monroe with eight, Moss with three, Michael Felts with two and Zach Porter with one point.
Read more about the game, plus extra photos, from Derrick Stuckly on BrownwoodNews.com.