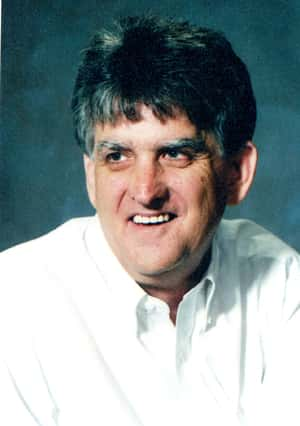 Dallas' fondness and love for radio began in about 1960 while he was a student at Brownwood High School when a friend allowed him in the radio studio of KBWD-AM to learn the workings of a radio station. From that day Dallas has been associated with this radio station and has held many jobs including DJ, Program Director, News Director and Sports Director.
Dallas joined the play-by-play radio broadcast team for Brownwood High School football in 1963 and has been the Voice of the Brownwood Lions for now going on 54 years. About that same time he became the Radio Voice of Howard Payne University Sports in Brownwood and has been broadcasting HPU Sports for over 50 years. Dallas has become a living legend in broadcasting high school and college sports and this God given talent has earned him every possible local and Statewide Accolade, Honor and Recognition that can be bestowed upon a person.
Honored Best High School Sportscaster in the state by Texas Monthly Magazine in 1999
Honored Four Times as Sportscaster of the Year by the Lone Star Conference
Inducted into the Howard Payne Sports Hall of Fame in 1998 and was presented an honorary Doctor of Humanities degree as well in 2008
Inducted into the Big Country Athletic Hall of Fame in 2007 as well as the Gordon Wood Hall of Champions in 2012.
Recognized as the first recipient of the Dallas Huston Christ in the Media Award by the Fellowship of Christian Athletes
Recognized by the Boy Scouts of America, Texas Trails Council, as their 2015 Distinguished Citizen
After serving 58 years as the voice of the Brownwood Lions and 57 years as voice of the Howard Payne Yellow Jackets, Hall of Fame radio broadcaster Dallas Huston retirement from the booth in April of 2021 passing on the reins to Carl Wayne.
You can still hear Dallas every Sunday Morning at 9:40 Central Time, for "Christians in the World of Sports" on KOXE. He also has a weekly column titled 'Out of the Box' with Dallas Huston every Monday on Brownwoodnews.com.