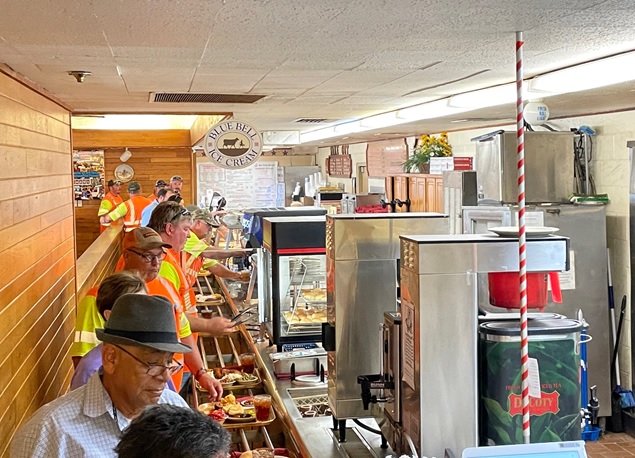 The Brown County United Way Fundraising Campaign for 2023 got off to a great start Tuesday as $5,014.60 was raised in three hours.  Underwood's Cafeteria donated proceeds and tips from dine-in customers, between 11:00 am and 2:00 pm, to Brown County United Way.
"The purpose of today's event is the beginning of our kickoff.  It will go from now to the end of November.  We're going to be raising funds for the 15 agencies that we support in Brown County.  Our board is local, the dollars are local and our agencies are local so just know when you make a donation to the Brown County United Way that we are responsible with your dollars and it's all going back into the community to help our community," said Bradlee Dodds, Executive Director of United Way.
Paul Underwood is a former United Way board member.
"I think I served for about five or six years on the Board.  You get in on the allocations committee and you get to see all these agencies that the United Way serves.  They'll come in with their stories and a lot of them will move you to tears.  That's when you realize the importance of the United Way.  It's not a corporate logo.  It's people you interact with in the community every single day that rely on those funds from the United Way to keep their doors open," Underwood said.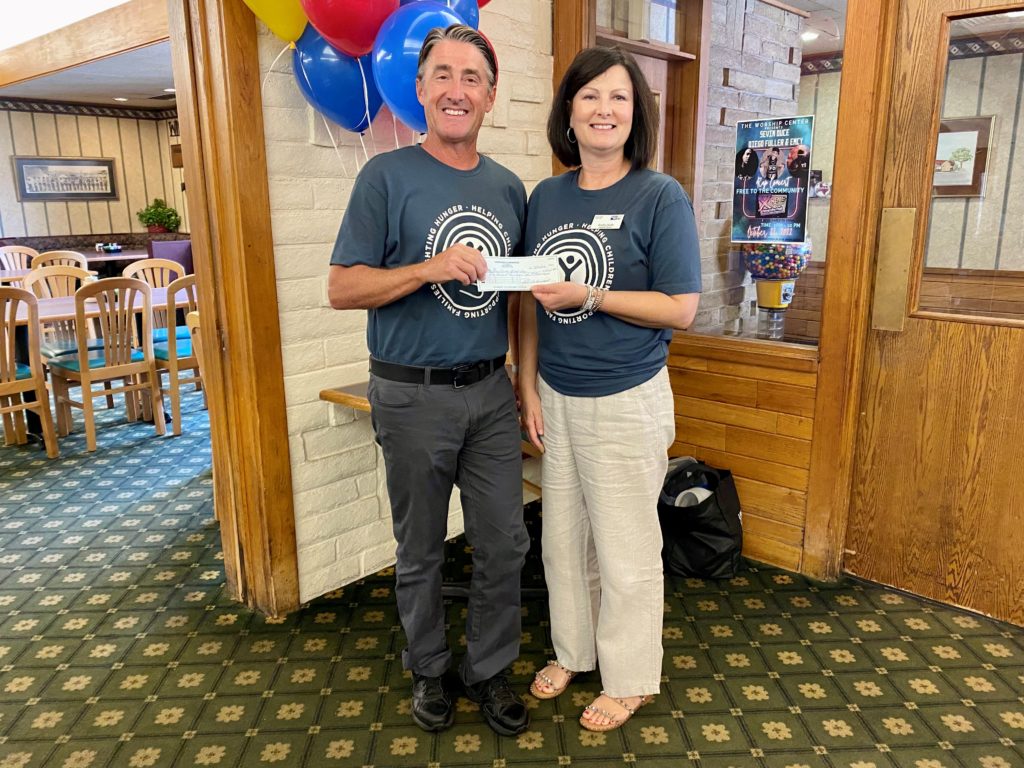 IN THE PHOTO – Paul Underwood presents $5,014.60 to Bradlee Dodds, Executive Director of Brown County United Way at the conclusion of Tuesday's Kickoff Campaign.
Dodds said the local fundraising goal this year is $250,000.  Another major fundraiser coming soon is "Don't Shave November".
"We have partnered with Pioneer Tap House to bring DON'T SHAVE NOVEMBER to Brownwood. We're looking for anyone who will grow some facial hair to show they care!  All proceeds will go to the Brown County United Way.  Stop shaving on November 1st and let your beard grow wild and free until November 30th. Just want to grow a stache? Go for it! If you already have a beard, that's cool with us. You can still join the team and help raise money to make our community stronger!"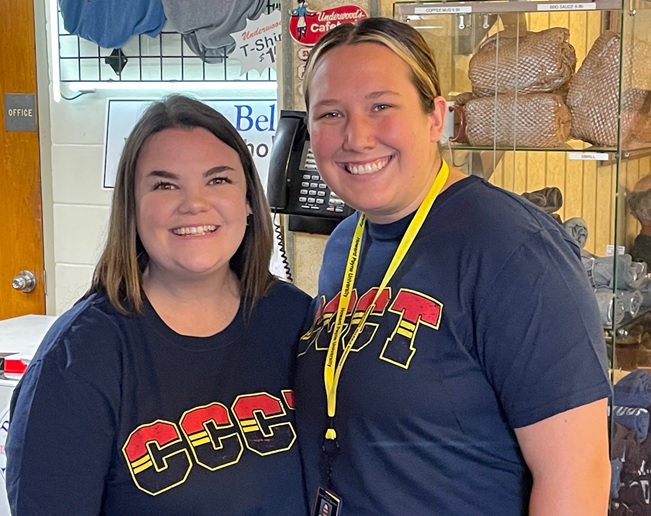 Representatives from many of the non-profits served by Brown County United Way showed up at the kickoff fundraiser to volunteer, such as members of Community Connections of Central Texas.