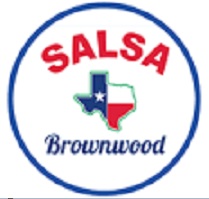 SALSA, a local non-profit organization started in 2019, launched its first Hispanic Heritage Month/Mexican Independence Day celebration on September 17, and by all accounts was a huge success.
The event included music provided by DJ Cantu and the sound of Tejano music filled the air, food vendors sold tamales and tacos, beautiful arts and crafts were sold, pinatas were battered sending children scrambling everywhere to gather candies. A 50-50 raffle raised $1,000 which was split with a happy winner. Loteria, the uniquely Mexican version of Bingo, kept people at tables all evening winning prizes.
The launch was held at the Depot Civic and Cultural Center, which was a perfect location. The event was open to the public and the public responded in kind. Hundreds attended throughout the evening.
Exhilarated but exhausted SALSA members and volunteers will regroup in the coming weeks to provide feedback and begin planning their two major events on their 2023 calendar, Cinco de Mayo and Mexican Independence Day, September 16.
Raul Martinez, SALSA President, said "We are obviously very pleased with the response our event received from the general public and grateful to our sponsors and vendors. A profound spirit of unity and cultural pride was felt and spread by everyone, which was very gratifying too. Events like this make Brownwood a better community for everyone and we're of course glad to contribute to that end. Next year will be even bigger and better."