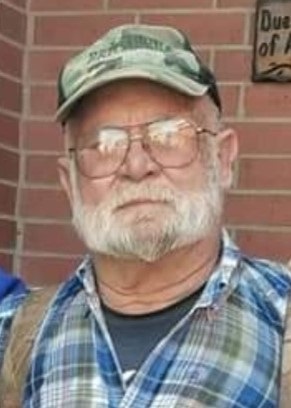 Leland Ray Thomas, 68, of Zephyr, Texas passed away December 1, 2022.
Celebration of Leland's life will be held in Heartland Funeral Homes Chapel, Tuesday, December 6, 2022 at 2:00 PM.
Leland was born November 28, 1954 in Corona, California to Nelson and Nancy Thomas.  He graduated from Eagle Mountain High School and attended the Phoenix Automotive Institute.  Leland worked for the International Union of Operating Engineers where he was involved in the invention of the largest tunnel boring machine to date, the Yucca Mountain Project in Nevada.  They built a 25-foot diameter boring machine and bore a tunnel starting on September 20, 1995 and hole-through on April 25, 1997 with a length of 25,644 feet 25 feet around.  Leland worked for the union until his retirement.
Leland loved to fish and prided himself on catching the biggest flathead catfish.  His favorite fishing spot was C10 on the Colorado River in Blythe, California.  He loved to hunt and be outdoors.  Leland was a tinkerer, he loved working on things and rarely found something he couldn't fix.  He loved people, making new friends and never met a stranger.  He loved to tease people and get their goat.  His favorite thing in the world was his family, a beloved daughter, his father just down the road from him and the grandchildren.
Leland is survived by his daughter, Shelbi Thomas and husband, Jason Thurmond of Zephyr; father, Nelson Thomas of Early; sister, Susan Thomas of Early; Grandsons, Adam Edwards of West Columbia, Benjamin Thomas of Bay City, Timothy Barbour of Bay City; and great grandson, Joah Reyes of West Columbia.
Leland was preceded in death by his mother, Nancy Thomas; and a brother, Ernest Michael Thomas.
Online condolences can be shared with the family at www.heartlandfuneralhome.net