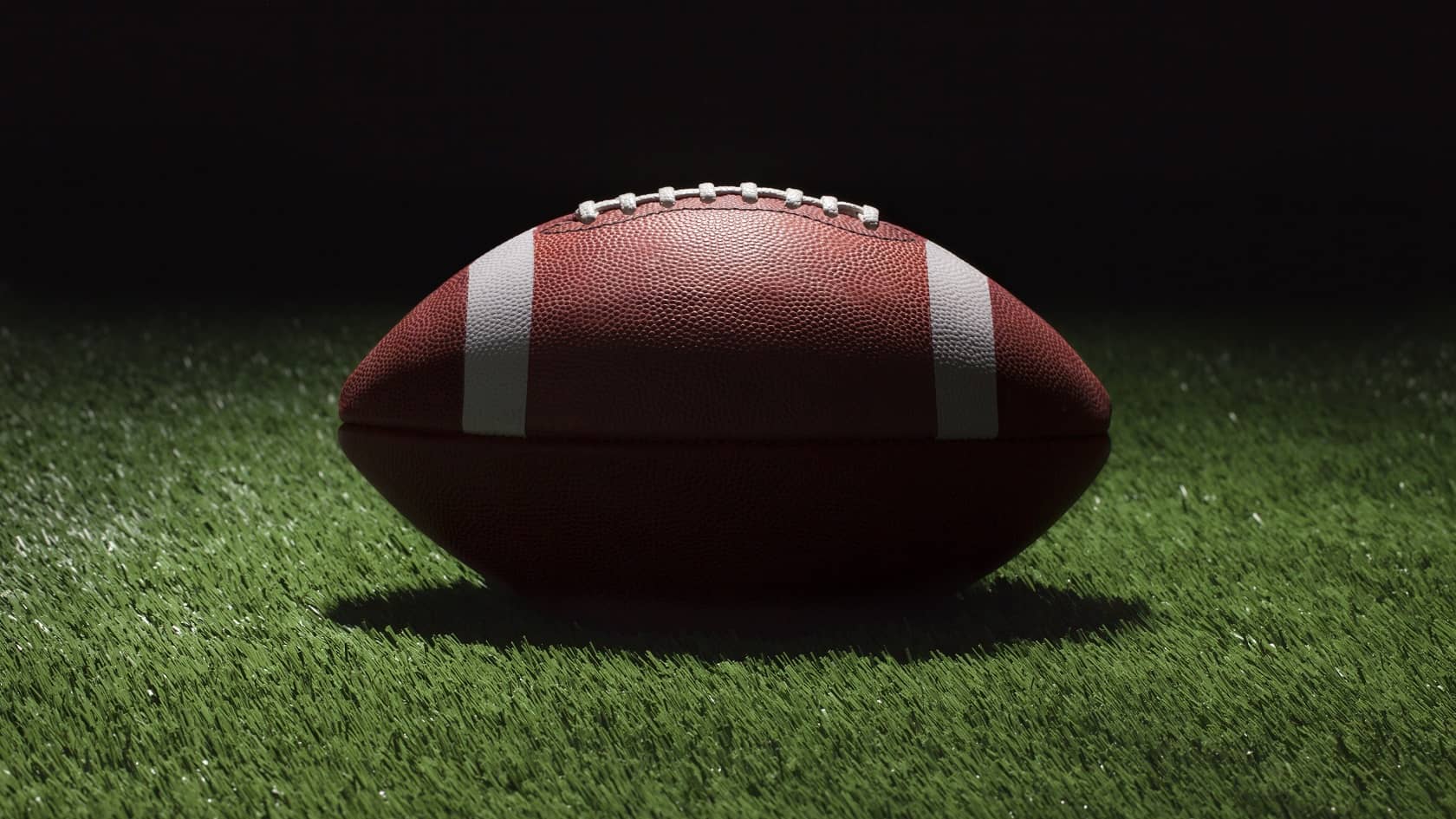 According to Brownwood third-year head coach Sammy Burnett, physicality is the key to victory Friday night in Burnet for the Brownwood Lions.   Kickoff between the Lions (1-2) and Burnet (2-1) is slated for 7:30 p.m. You can hear the game, as always, on KOXE 101.3 FM or KOXE.com.
"If we can run the football against Burnet and keep them from running it, I think we'll be successful," Burnett said. "Let's get physical, let's become the team we want to become, become the team we expect to be. Let's control the ball, run it down their throat, and on the other side of the ball let's stop the run like we did against Greenwood. If we can accomplish those two goals and continue to grow and develop in the special teams department, I think we'll have a great opportunity to be successful Friday."
Brownwood will likely be missing at least three members from the roster Friday.
"We lost Baylor Tidwell to a broken thumb, so he'll be limited to the defensive side," Burnett said. "Our goal was to have Blaize as the bell cow at linebacker and help stop the run and not have him on offense as much so we can be fresh. But Blaize is in the back up quarterback role and we might have to use him.
"Tyler Tiner is out with the complications from his broken ankle in the summer, and Jordan Leach is out going through concussion protocol. We're not going to rush him back, his health is of the utmost importance, so we're going to hold those three out for sure."
According to Harris Ratings Weekly, Brownwood is a 13-point favorite.
DISTRICT 5-4A DIVISION I
District Overall
Midlothian Heritage 0 0 3 0
Waco La Vega 0 0 3 0
Brownwood 0 0 1 2
Stephenville 0 0 1 2
Waxahachie Life 0 0 1 2
Alvarado 0 0 0 3
—
Week 3 Games
Kilgore 45, Alvarado 0
China Spring 35, Brownwood 14
Midlothian Heritage 28, Decatur 25
Salado 61, Stephenville 45
Waco La Vega 21, Corpus Christi Calallen 13
Waxahachie Life 21, Brownsboro 14
—
Week 4 Games
Alvarado at Kaufman
Brownwood at Burnet
Paris at Midlothian Heritage
Stephenville at Melissa
Waco La Vega at Argyle
Caddo Mills at Waxahachie Life
DISTRICT 3-3A DIVISION I
District Overall
Wall 0 0 2 1
Jim Ned 0 0 1 1
Clyde 0 0 1 2
Early 0 0 1 2
Breckenridge 0 0 0 3
San Angelo TLCA 0 0 0 3
—
Week 3 Games
Cisco 14, Breckenridge 0
Clyde 52, Riesel 14
Comanche 35, Early 7
Jim Ned 62, Eastland 27
Grape Creek 41, San Angelo TLCA 12
San Antonio Cornerstone Christian 24, Wall 6
—
Week 4 Games
Eastland at Breckenridge
Clyde at Ballinger
Early at Merkel
Jim Ned at Cisco
San Angelo TLCA at Reagan County
Mason at Wall
DISTRICT 2-3A DIVISION II
District Overall
Ballinger 0 0 3 0
Bangs 0 0 3 0
Ingram Moore 0 0 3 0
Brady 0 0 1 2
Grape Creek 0 0 1 2
Sonora 0 0 0 3
—
Week 3 Games
Ballinger 34, Colorado City 2
Bangs 42, Winters 19
Coleman 15, Brady 12
Grape Creek 41, San Angelo TLCA 12
Ingram Moore 27, Harper 14
Christoval 22, Sonora 14
—
Week 4 Games
Clyde at Ballinger
Hamilton at Bangs – canceled
Brady at Dublin
Coleman at Grape Creek
Ingram Moore at Center Point
Sonora at Alpine
DISTRICT 5-3A DIVISION II
District Overall
Comanche 0 0 3 0
Millsap 0 0 3 0
Jacksboro 0 0 2 1
Merkel 0 0 2 1
Dublin 0 0 1 2
Eastland 0 0 0 3
—
Week 3 Games
Comanche 35, Early 7
Anson 44, Dublin 28
Jim Ned 62, Eastland 27
Jacksboro 58, FW Castleberry 29
Hawley 35, Merkel 21
Millsap 27, De Leon 20
—
Week 4 Games
Comanche at Tolar
Brady at Dublin
Eastland at Breckenridge
Jacksboro at WF City View
Early at Merkel
Paradise at Millsap
DISTRICT 4-2A DIVISION I
District Overall
San Saba 0 0 3 0
Cisco 0 0 2 1
Coleman 0 0 2 1
Goldthwaite 0 0 1 2
De Leon 0 0 0 3
Winters 0 0 0 3
—
Week 3 Games
Cisco 14, Breckenridge 0
Coleman 15, Brady 12
Millsap 27, De Leon 20
Goldthwaite 48, Olney 8
San Saba 34, Mason 0
Bangs 42, Winters 19
—
Week 4 Games
Jim Ned at Cisco
Coleman at Grape Creek
De Leon at Cross Plains
Goldthwaite at Florence
San Saba at Llano
Hawley at Winters
DISTRICT 8-2A DIVISION II
District Overall
Albany 0 0 2 1
Cross Plains 0 0 2 1
Meridian 0 0 2 1
Santo 0 0 2 1
Hico 0 0 1 2
Ranger 0 0 0 2
—
Week 3 Games
Hamlin 42, Albany 6
Haskell 20, Cross Plains 16
Hamilton 66, Hico 0
Meridian 7, Bartlett 0
Ranger at Dallas Inspired Vision – canceled
Santo 27, Cumby 12
—
Week 4 Games
Albany at Haskell
De Leon at Cross Plains
Junction at Hico
Meridian at Hubbard
Ranger at Itasca
Santo at Era
DISTRICT 13-A DIVISION I
District Overall
Santa Anna 0 0 3 0
May 0 0 2 1
Gorman 0 0 1 2
Baird 0 0 0 3
Lingleville 0 0 0 3
—
Week 3 Games
Gordon 56, Baird 47
Blum 70, Gorman 23
Blanket 51, Lingleville 6
May 60, Knox City 56
Santa Anna 68, Rising Star 22
—
Week 4 Games
Baird, OPEN
Gorman at Strawn
Lingleville at Morgan
May vs. Nueces Canyon (at Eden, Saturday)
Brookesmith at Santa Anna
DISTRICT 15-A DIVISION I
District Overall
Jonesboro 0 0 3 0
Lometa 0 0 3 0
Evant 0 0 1 0
Zephyr 0 0 0 3
—
Week 3 Games
Brookesmith at Evant – canceled
Jonesboro 76, Johnson County Sports Association 44
Lometa 62, Buckholts 16
Stephenville Faith 72, Zephyr 66
—
Week 4 Games
Evant, OPEN
Jonesboro at Blum
Cranfills Gap at Lometa
Zephyr at Blanket
DISTRICT 15-A DIVISION II
District Overall
Blanket 0 0 2 1
Sidney 0 0 2 1
Brookesmith 0 0 1 1
Rising Star 0 0 1 2
Panther Creek 0 0 1 2
—
Week 3 Games
Blanket 51, Lingleville 6
Brookesmith 70, Rochelle 68
Panther Creek 63, Abilene Texas Leadership Charter 0
Santa Anna 68, Rising Star 22
Cherokee 48, Sidney 28
—
Week 4 Games
Zephyr at Blanket
Brookesmith at Santa Anna
Panther Creek at Mullin
Rising Star at Three Way
Sidney at Gordon
DISTRICT 16-A DIVISION II
District Overall
Mullin 0 0 3 0
Richland Springs 0 0 1 0
Cherokee 0 0 2 1
Rochelle 0 0 2 1
Lohn 0 0 0 1
Week 3 Games
Cherokee 48, Sidney 28
Lohn, OPEN
Mullin 42, Three Way 36
Crowell vs. Richland Springs – canceled
Brookesmith 70, Rochelle 68
Week 4 Games
Gustine at Cherokee
Lohn at Olfen – canceled
Panther Creek at Mullin
Richland Springs vs. Darrouzett (at Guthrie, Thursday)
Rochelle at Medina