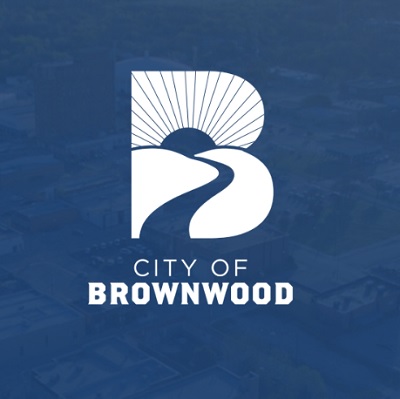 The Brownwood City Council is scheduled to meet Tuesday, February 23, at 9:00 am at City Hall, 501 Center Avenue.  The meeting agenda is below.
1. Call to Order
2. Pledge of Allegiance
3. Invocation
4. Items to be withdrawn
5. Introductions, Announcements, and Recognitions
6. Citizen Presentations
Any citizen who desires to address the City Council on a matter not included on the agenda may do so at this time. The City Council may not deliberate on items presented under this agenda item. To comply with the provisions of the Open Meetings Act, the Council respectfully requests that prior to addressing Council that each person submit a citizen presentation form that is located at the entryway to the Council Chambers, stating your name, address, and topic of presentation. All presentations are subject to a five (5) minute time limit.
7. Approval of Minutes
A. Regular Called Meeting-February 9, 2021
8. Claims and Accounts
9. Ordinances and Resolutions
A. Consider a resolution and authorize the Mayor's signature on TexPool and TexStar authorized representatives' forms.
10. Requests and Presentations
A. Consider approving financial support for non-grant covered expenses for COVID- 19 response beginning January 1, 2021 through September 30, 2021 contingent upon receiving CRF reimbursement and participation of other entities.
11. Bids
A. Consider awarding an agriculture lease of 205.11 acre tract located at 202 FM 45 West to highest bidder for a 3-year term and authorize the City Manager to execute the agreement.
B. Consider awarding a hunting lease of 186.3 acre tract located at 202 FM 45 West to highest bidder for a 3-year term and authorize the City Manager to execute the agreement.
12. Consent Agenda
A. Consider ratification of the Brownwood Municipal Development District Board action to approve a Building Improvement Incentive Program (BHP) grant to Mike Hall not to exceed $17,600 for a property located at 206 W. Austin Avenue.
B. Consider authorizing the City Manager to sign an agreement and any subsequent addendums, amendments, and acceptance of additional funds during the term of the contract between the City of Brownwood and the National Association of Country and City Healthy Officials (NACCHO) for $5,000 to build the capacity of the local Medical Reserve Corps (MRC) beginning upon signing of the agreement through September 29, 2021.
C. Consider authorizing the Mayor to sign a partial release of easement and/or drainage ditch for property located at 1506 Sheridan Road, Brownwood, Texas.
13. Reports
A. BMDD Annual Report
B. Racial Profiling Report
C. Budgetary Control Report
D. COVID-19 and Vaccination Update
14. Executive Session
The City Council may convene into a closed executive session in the Haynes Conference Room, pursuant to the provisions of the Open Meetings Law, Chapter 551, Government Code Vernon's Annotated, in accordance with the authority contained in the following section:
Section 551.071 – Consultation with Attorney
A. Discuss legal issues regarding a proposed Hotel Occupancy Tax Agreement with the Brownwood Area Chamber of Commerce.
15. Action as a result of the Executive Session
Council may take any action deemed necessary as a result of Executive Session.
16. Adjournment