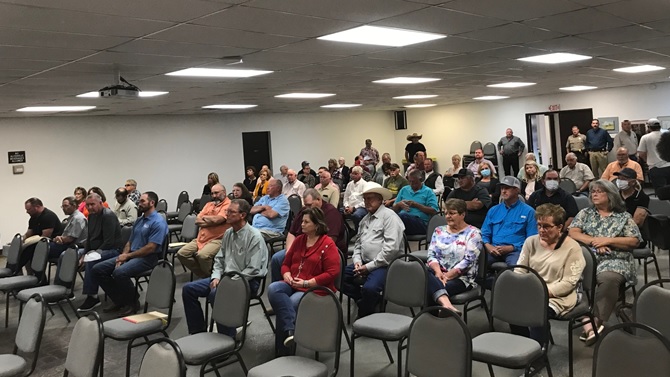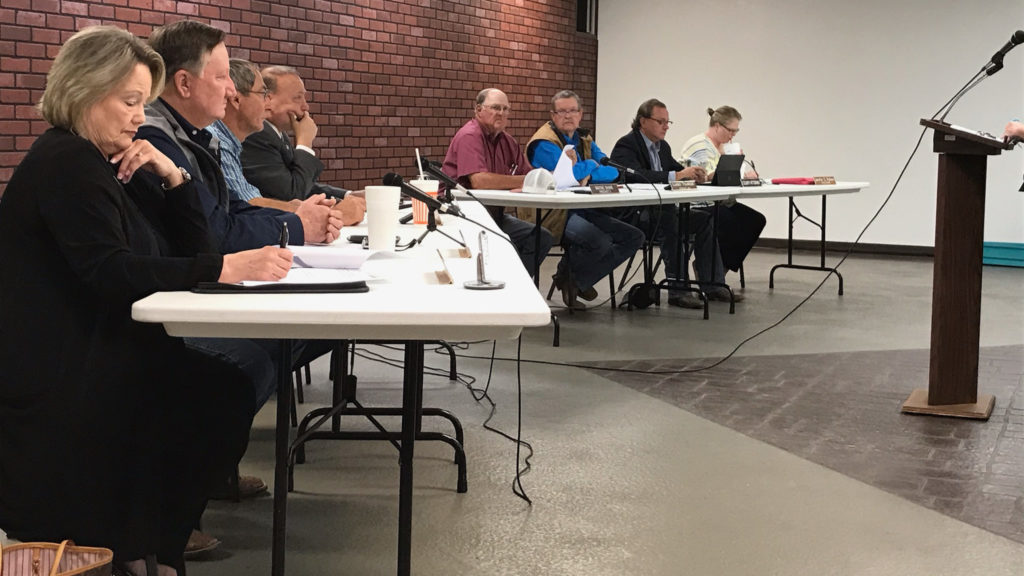 By a vote of 3-2, Brown County Commissioners on Monday morning determined there will be no tax abatement for a proposed solar farm by the developer, IP Radian, which is planned for southwest Brown County near Brookesmith and in the Brookesmith Independent School District.
Precinct 3 Commissioner Wayne Shaw moved to create an a reinvestment zone for the purpose of tax abatement to provide economic development within the county, which was seconded by Precinct 2 Commissioner Joel Kelton. Both commissioners then voted in favor of the reinvestment zone.
Precinct 1 Commissioner Gary Worley, Precinct 4 Commissioner Larry Traweek, and Brown County Judge Paul Lilly voted against the reinvestment zone.
With the failure of the creation of the reinvestment zone, a vote against the requested tax abatement for IP Radian did not take place.
Leading up to the vote on the reinvestment zone, seven people had signed up to speak during the Public Hearing.  
Dale Cummings, who is a tax consultant and represented Intersect Power, reminded Commissioners that the project would provide substantial benefits to Brown County and to Brookesmith ISD.  "We estimate, based on what we think IP Radian is going to spend and what the current tax rates are, that this would generate $9.2 million in taxes to Brown County over a 35 year period which is the expected life of the solar farm.  It would provide $16.2 million in taxes to Brookesmith ISD over that same 35 year period using their current tax rate, which may change."  Cummings said the project wouldn't cost the taxpayers any money.

Owen Fuqua, who lives on County Road 294, said he was not against solar power but he doesn't like government subsidies skewing the energy market.  "Those mandates cause us problems like the big freeze we had in February.  When and if solar power makes sense without subsidies, it will happen on its own.  You won't have to have abatements.  This is not about individual property rights.  Every landowner has the absolute rights to lease or sell their property as they see fit.  But we should not be expected to support the solar with tax abatements," Fuqua said.  He added  "while a few dozen landowners and a small school district (Brookesmith) would benefit, there are thousands of other landowners who would suffer from loss of value because their land would become less marketable."