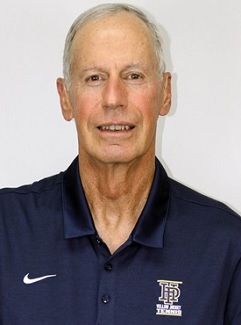 The Texas Tennis Coaches Association recently announced that Brownwood's Sammie Courington will join Uvalde's Bobby Kramer and Tim Calhoun of DeRidder, Louisiana as inductees into the 2022 TTCA Hall of Fame.
Courington is a volunteer tennis coach at Howard Payne University in Brownwood. He has coached in a variety of high schools, including Corpus Christi Ray (1977-1980), Brownwood High School (1980-2003), and Round Rock Stony Point (2003-2005). Courington then coached at Pflugerville Hendrickson from 2005-2009 and returned to Brownwood in 2011 as an assistant tennis coach before retirement. He was honored by the TTCA in 1992 as the Class 4A Coach of the Year and was selected as the 1994 Texas State Junior High Coach of the Year.
The induction ceremony will be held Friday, December 9, at the TTCA Convention Banquet at Horseshoe Bay Resort.
Registration for the convention, scheduled for December 9-11, will be available at texastenniscoaches.com beginning August 1.
Tickets to the Friday Convention Banquet can be purchased for $35 by contacting the TTCA.