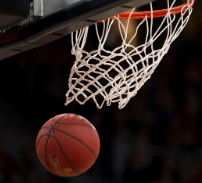 The Early Longhorn and May Tiger boys basketball teams enjoyed victories on Friday night.  Results below courtesy of Derrick Stuckly of Brownwoodnews.com.
The Early Longhorns stretched their win streak to five games with a 68-59 home victory over Dublin in District 8-3A action Friday night.
Tied at 15 after one quarter, Early (5-2 in district) led 34-30 at halftime and 47-41 through three periods.
Leading the charge for the Longhorns were Jaxyn Price with 13 points, Kaleb Hoffman with 12 points, John-Stewart Gordon with 11, Jeremy Brown with nine, Colton Allen with eight, Andrew Catan with seven, Rohyn Price with six and Dalton Adams with two points.
The Longhorns visit Brock Tuesday.
***
May Tigers 54, Eula 48
MAY – The May Tigers remained undefeated in District 13-A basketball action with a 54-48 home triumph over Eula Friday night.
The Tigers (18-4, 3-0) led 17-5 after one quarter, 26-15 at halftime, and 39-30 through three periods.
Ben Harrell paced May with 16 points trailed by 15 from Braden Steele, 14 from Luke McKenzie and nine points from Zach Martin.
May will venture to Rising Star Tuesday night.
***
Eula 50, May Lady Tigers 25
MAY – The May Lady Tigers dropped a 50-25 home decision to Eula Friday night in District 13-A action.
May (16-11, 3-2) trailed 14-0 after one quarter, 26-5 at halftime, and 39-14 through three periods.
The Lady Tigers received seven points from Jordyn Gerhardt and six from Ashley Nnamani.
May visits Rising Star Tuesday.
***
Roscoe 57, Bangs Lady Dragons 37
BANGS – The Bangs Lady Dragons are 1-4 at the halfway point of the District 8-2A basketball schedule following Friday's 57-37 home loss to Roscoe.
Bangs trailed 17-10 after one quarter, 27-14 at halftime, and 42-26 through three periods.
Rachel Solis paced the Lady Dragons with 17 points followed by Joey Newton with 12, Jadyn Miller with three, Raylee Hutchins and Rylie Guerrero with two each, and Neeley Bradley with one point.
The Lady Dragons visit Miles Tuesday.
***
Roscoe 46, Bangs Dragons 36
BANGS – The Bangs Dragons came up short in a 46-36 decision against Roscoe Friday night, falling to 0-3 in the District 8-2A standings.
Guy Funk paced the Dragons with 12 points trailed by Tyson Woods with six, Braxton Womack with five, Nate Stoffer and Aden Jones with four, Weston Jundt with three, and Guy Powell with two points.
The Dragons head to Miles Tuesday.
***
Dublin 65, Early Lady Horns 49
EARLY – The Early Lady Horns slipped to 0-9 in District 8-3A action with a 65-49 home loss to Dublin Friday.
Madison Torrez led Early with 12 points followed by Caroline Welker and Averey Horton with 10 apiece, Jodi Lykes with six, Jenna Hataway with five, Dakota Barksdale with four, and Lindsey Bastardo with two points.
Early visits Brock Tuesday night.