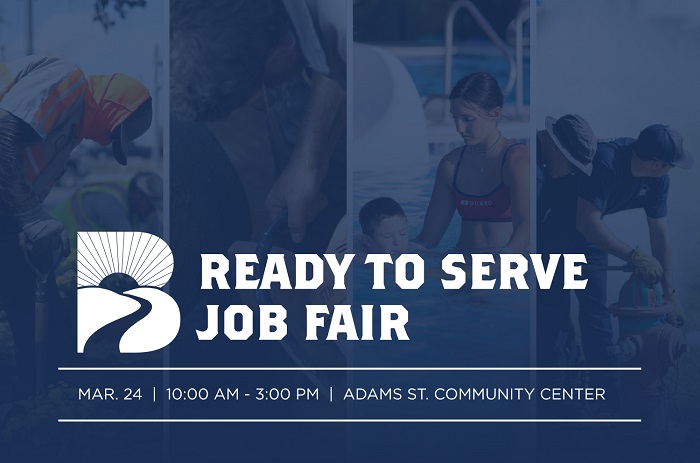 The City of Brownwood is hosting a job fair on March 24th, 2023 from 10 am to 3 pm at Adam Street Community Center located at 511 E Adams Street.
The job fair is intended to provide opportunities to connect potential applicants to fill critical vacancies. Job seekers will have opportunities to meet face-to-face with department supervisors to learn more about open positions. Directors from city departments will be on hand to conduct preliminary interviews for immediate openings. The event is open to the entire community. The job fair will be fully focused towards city positions. Candidates are encouraged to bring their resumes, and two forms of identification.
Applicants must be willing to adopt and exhibit the City of Brownwood "I SERVE" Core Values of Integrity, Service, Excellence, Respect, Vision, and Empathy.
The City of Brownwood boasts a comprehensive benefits package including medical, dental, prescription, vision, and life insurance, Texas Municipal Retirement System retirement, Health Reimbursement/Savings Accounts, paid leave, an Employee Assistance Program, and more.
"City team members make a positive difference in our community each day. If you are looking for a job with purpose and a great work environment, we want to meet you. We have rewarding long-term careers as well as fun summer jobs," said City Manager Emily Crawford.
For more information on available opportunities including seasonal, part-time, and full-time positions visit www.brownwoodtexas.gov/jobs.
For additional questions, please contact Human Resources at HRpersonnel@brownwoodtexas.gov or 325.646.5775